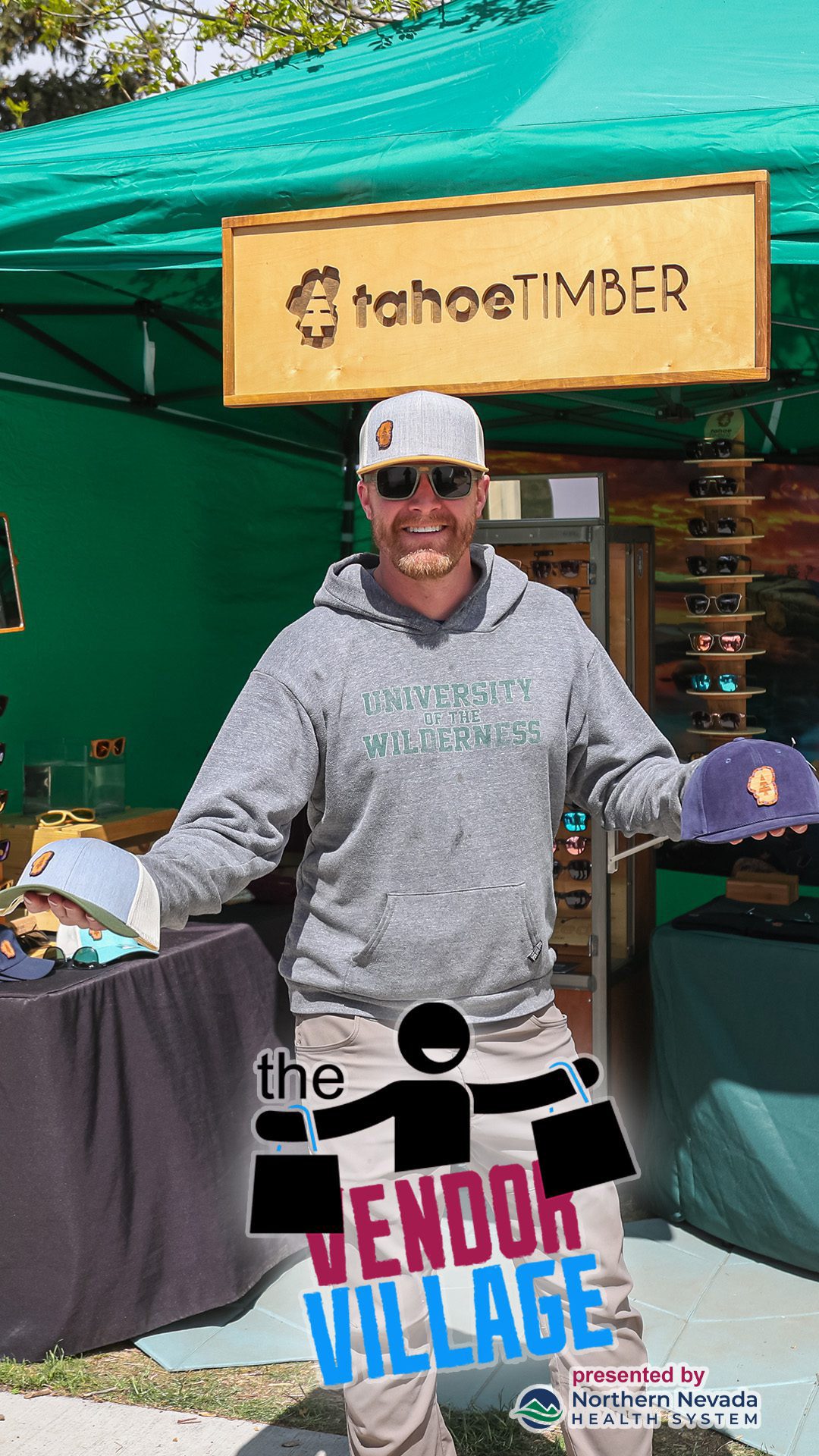 OVERFLOWING TO 3 DAYS!
JUNE 9-11, 2023

IT'S ALL ABOUT THE SHOPPING

MORE THAN 100 SHOPS



Discover one-of-a-kind, handcrafted gifts inside Reno River Festival's Vendor Village. The Village features more than 100 unique shops run by local and regional artists and crafters. Browse home décor, summer clothes, purses, jewelry, hats, art, and so much more!
THE 2023 SHOPS SO FAR…
MORE COMING SOON 
Far Out

– Sunglasses, apparel, jewelery, backpacks, apothecary, global artisan goods
BB Beekinis

– Swimwear, swim accessories, towels, cover-ups, shorts, shawls, etc.
The Lost Sierra Company

– Eco friendly apparel, sweatshirts, t-shirts, sun-shirts, socks, tucker hats and stickers
Costa Sunglasses

– Name brand sunglasses, RX and eyecare information
Sylos Party Entertainment

– Face painting, glitter tatoos, baloon twisting
Tahoe Wood Maps

– Custom 3D Wood Maps
Big Truck Hats

– Local custom hat maker
ILoveKickBoxing

– Love yourself!
Karen's Craft Addiction

– Tumblers, camp signs, wood signs
Yangchen Gifts

– Clothing, backpacks, blankets
Color Street
– Direct sales nail polish strips
June & July

– Women's clothing
Bumper Bar

– Compact wood bars
Scentsy
– Wax warmers
Brittany Ana Creations

– Wire wrapped jewlery
Pheonix & Flora

– Clothing and jewlery
Creative Collections

– Wind spinners
Leona's Glassworks

– Stained and fused glass
Adriel Arts

– Peruvian products, guitars, necklaces
JKS Custom Design

– Jerk it fishing lures
The Tree House

– Wire tree sculture
The Daltons

– Sterling jewlery
The Traveling Rose

– Leather Mugs, journals
Patrick's Famous Pies

– Food, sweet potato pies, peach cobblers, bread
H&W
– Leather animal wallets
40 Below Freeze Dried Goods

– Food / prepackaged freeze dried food and candy
Leaf Filter Gutter Protection

– Gutter promotional sales
Happy Soles

– Women's clothing
Deeply Rooted Farms

– Lavender products
Fookie Fudge

– Food / fudge cookie
Hats n More

– Hats
That's Cute

– Jewlery and purses
Royal Wholesale

– Toys
Rock NV Jewlery

– Stone Jewlery
Drawsome Faces Caricatures

– Caricatures
Angelista's Fashions

– Tank tops, shirts
Novedades Erandy

– Toys, Mexican Clothes
My Message Pillow

– Message pillows
Sugar Trip Vacactions

– Info booth
Vivian Jin Jewlery

– Silver jewlery
Magpie Vintage
– Jewlery and artwork
4-Seasons Decor

– Metal art
Santillan Boutique

– Anime 3D posters, anime figures, anime backpacks, animae canvas, slime, bubble wands, anime purses, anime masks
Tahoe Heart Beat

– Clothing, hats
The Helping Moon LLC

– Crystals, jewlery
Nature's Candy Co

– Food / prepackaged nuts
Rafting
– River rafts, blankets
Heather's New Beginnings

– Home decor, crystals, dream, catchers, macrame
Fractured Art Co.

– Wood boards
Tahoe Timber

– Wood Sunglasses
Tahoe NV Love

– Retail clothing
Health Wrist Band USA

– Mineral magnet wristband bracelets
Runamarka
– Guatamalan ponchos, toys, blankets, jewelery
Happy Hut Designs

– Tumblers, metal art, aprons
McKenzie Metals

– Metal Art
Designed For You

– Face Painter
Anna's Handbags & More LLC

– Handbags, aprons, blankets, potholers, & decorative cups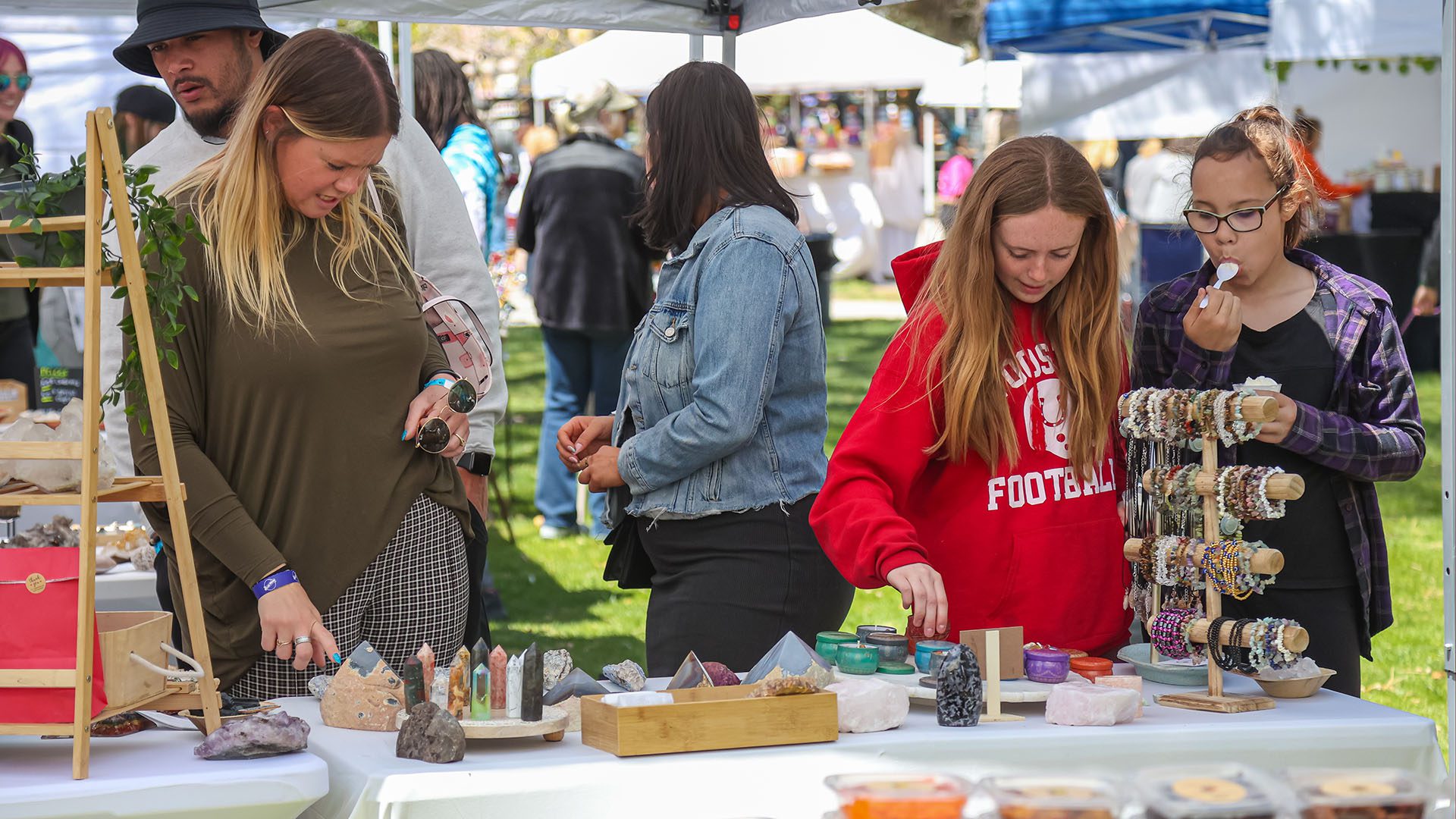 POWERED BY
GET INVOLVED!
Keep Us Going Strong!
These all-inclusive packages provide branding, tickets, event registration, food, drink, and swag.