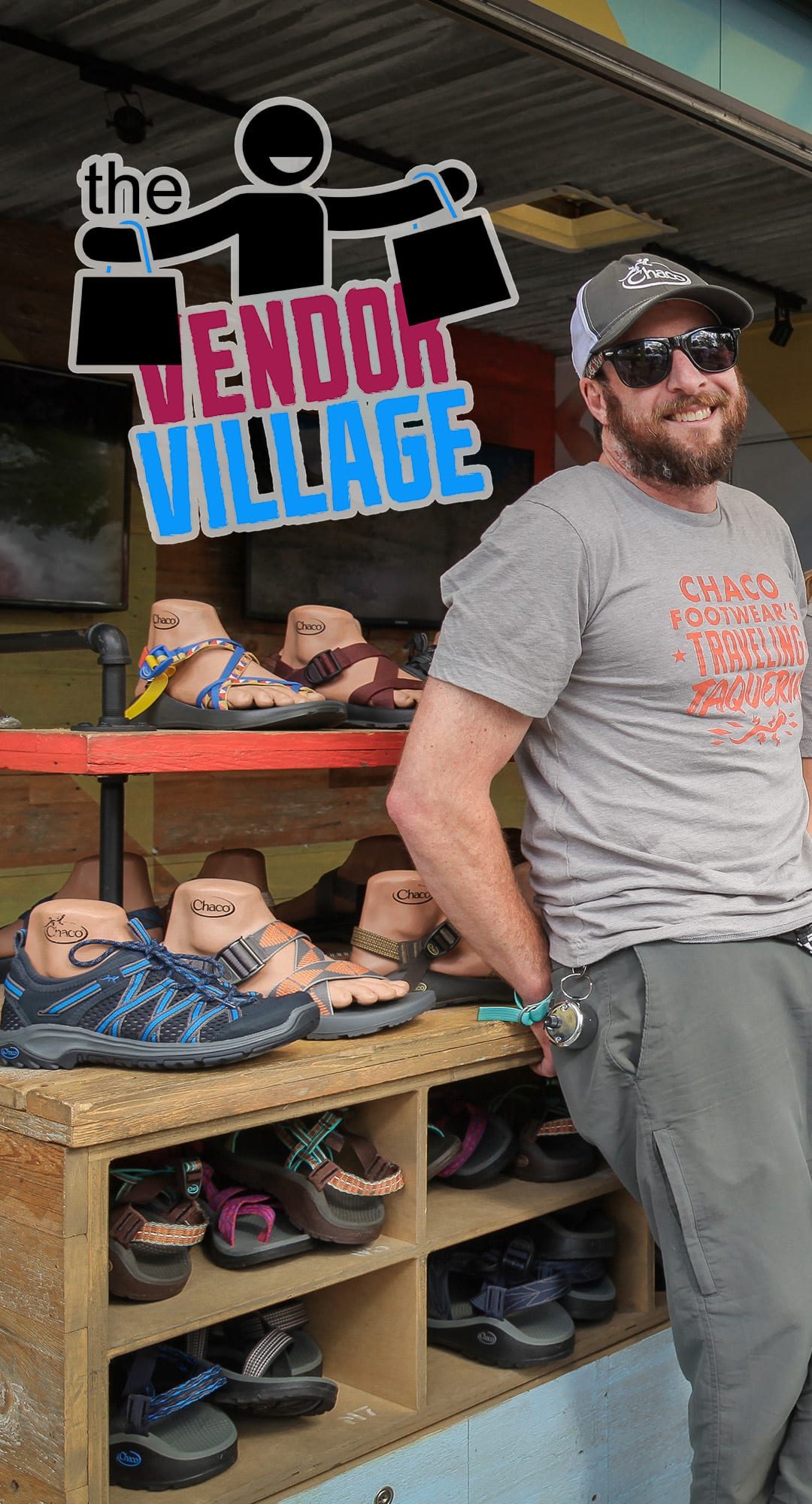 IT'S ALL ABOUT THE SHOPPING!



Reno River Festival's Vendor Village features nearly 100 shops owned by your neighbors! Discover everything from a wide selection of summer clothes, to home decor, purses, hats, jewelry, and more. There isn't a better spot to take your family shopping or find something truly unique for yourself. The best part? You're supporting artists and crafters in our community! 
 

To Become a Vendor Inside the Vendor Village Contact
Williams Ltd.
775.324.6435
williamsltd.com
2021 SHOPS LISTED BELOW

Tahoe Heartbeat
Continental Designs MB
Karen's Craft Addiction
Tumblers, Wood Signs, Egg Containers, Otter Pop Holders, Drunk Pouches
The Tshirt Girls
T-Shirts, Hats, Flags, Novelties
Scentsy
Kenzie's Metals
Bruce Dalton
Camp Bow Wow
Balance Staffing Workforce LLC
Elephant Etc
Rope Animals, Keychains, Tank Tops
 Extremely Emollient
Personal Care, Cleaning Products, Lotions
June & July
Nature's Candy Co
The Wet Nose
Ron Olcott Photography
Nevada Publications
Hats N More
Yangchen Gifts
Angelitas Fashion
Rockin E Custom Works
Aura Bead Works
Essential Oils, Beaded Bracelets
Nineteen-Eighty-Seven & Co. LLC
Barbie Garcia
Home Decor, Plants, Flowers
CSL Plasma
Fresh Air Clothing
Hats, Beanies, Sunglasses, Shirts, Leggings, Hoodies, Pants, Shorts, Stickers
Gunsave.com
The Traveling Rose
Leather Journals & Leather Wrapped Drinkware
Battle Born Beekinis
Arts Adriel
Accents by Trinity
The Medicare Store
Tahoe NV Love
Ginger Blossoms Jewelry
Harmony Ridge Resort
Tahoe Timber
Addicted to Bling
Straw Hats, Jewelry, Military Hats
Nox Jewelry
Madee's
Ranchview Jerky
MalanaLove Co
Brittany Ana Creations
Custom Wired Wrapped Jewelry
Color Street
Runa-Marka
Guatemalan Crafts, Toys, Clothing
 Sierra Nevada Ranch Beef Jerky
Dipankar Buddha
Top Tahai Trader
Cutco
Willliam Tell Leather Co
Leather Belts, Dog Collars, Bracelets, Bags, Wallets
4-Seasons Décor
Tahoe Dog Gear
Dog Collars, Leashes, Hats
Whittaker's
POWERED BY
GET INVOLVED!
Keep Us Going Strong!
These all-inclusive packages provide branding, tickets, event registration, food, drink and swag.