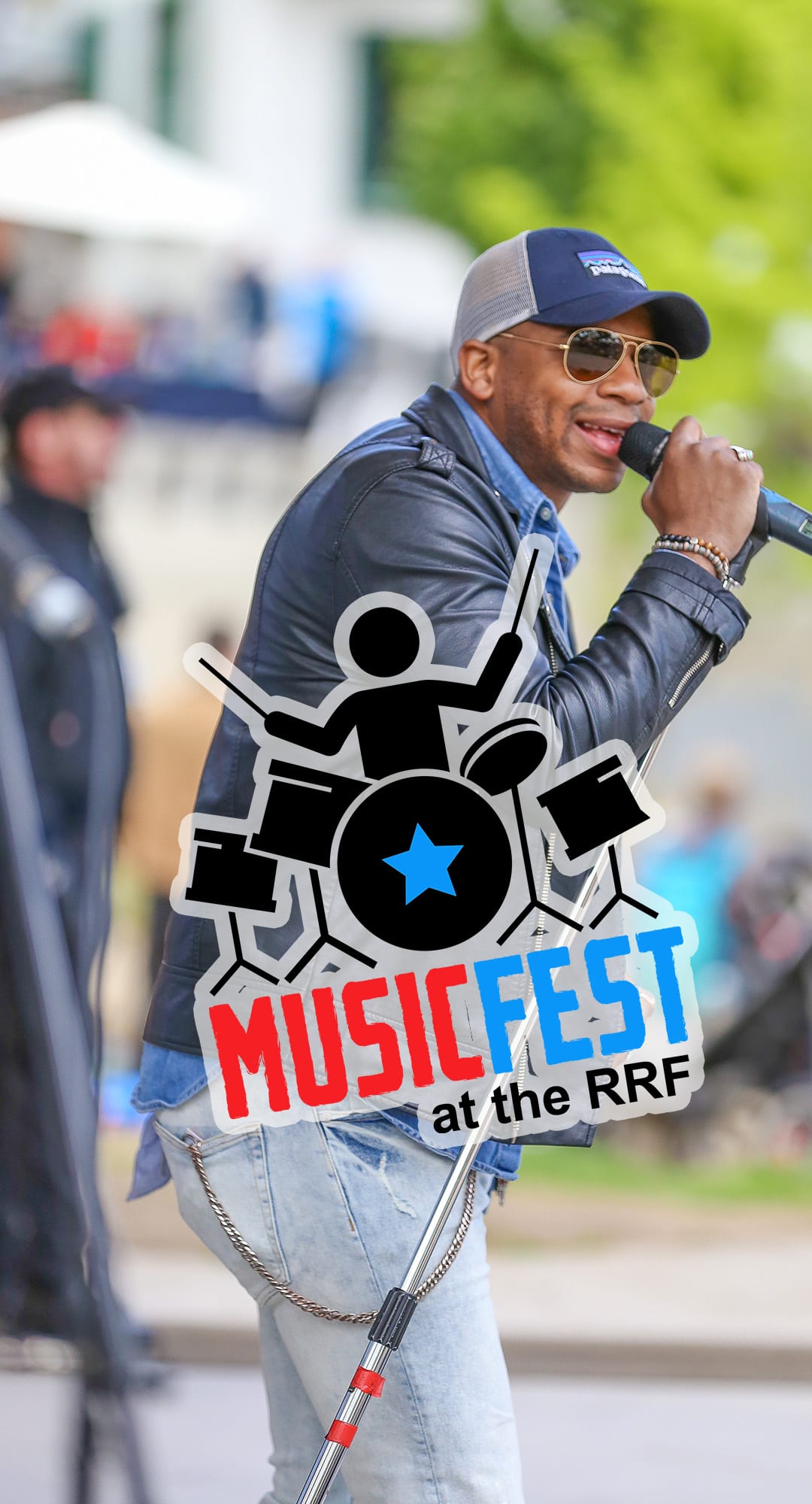 FESTIVAL HOURS
MAY 7-8, 2022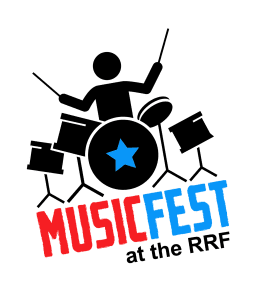 FROM NASHVILLE TO RENO
24 ACTS. 12 LOCAL. 6 REGIONAL. 6 NATIONAL.
There's no better way to kick-off summer than with live concerts in the park! This full-scale music festival within the Reno River Festival features country chart topping headliners and more than 20 artists performing a wide array of music genres from country, to pop, to rock, and beyond.
VIP TABLES AT MUSICFEST
Upgrade your summer vibes with a VIP table with upfront seats to Musicfest!
VIP Tables may sell out. Reserve yours now to guarantee your seats PLUS all the pre-purchase perks!
ONE-DAY MUSICFEST VIP TABLE
$325
VALID EITHER DAY
LIMITED AVAILABILITY
RESERVATION INCLUDES
6 Reno River Festival Entry Tickets
Upfront Seats to MusicFest on Either Day of the Festival
Shaded Table for 6 for Private Use Throughout the Day
6 Food Vouchers Valid at Select Street Eats Food Trucks
12 Drink Vouchers Valid at RiverFest Bars
VIP Line Access at RiverFest Bars
RiverFest Swag
Entry to Win Artist Meet & Greets
PRE-PURCHASE PERKS
A Portion of Your Ticket Fee Benefits 1 of 3 Charities. It's Your Choice!
TWO-DAY MUSICFEST VIP TABLE
$600
Valid Both Days
LIMITED AVAILABILITY
RESERVATION INCLUDES
6 Reno River Festival Entry Tickets
Upfront Seats to MusicFest on Either Day of the Festival
Shaded Table for 6 for Private Use Both Days of the Festival
12 Food Vouchers Valid at Select Street Eats Food Trucks
24 Drink Vouchers Valid at RiverFest Bars
VIP Line Access at RiverFest Bars
RiverFest Swag
Entry to Win Artist Meet & Greets
PRE-PURCHASE PERKS
A Portion of Your Ticket Fee Benefits 1 of 3 Charities. It's Your Choice!
LIVE MUSIC HOURS
SATURDAY, MAY 7TH
10:00AM – 8:00PM
SUNDAY, MAY 8TH
10:00AM – 7:00PM
LISTEN
ABOUT
From working on the farm as a child, to co-writing Kelsea Ballerini's hit "Dibs" to honing his own music, Ryan Griffin has always been about blending pure talent with good old hard work and tireless dedication. And, since arriving in Nashville from Florida at seventeen, he's also always been about guiding his career equally from the gut and the heart. Since his top-streaming song "Woulda Left Me Too" introduced him as a singer with an unusually empathetic hand (and garnered millions of plays on Spotify), Griffin has been working to release music that finds his unique niche between R&B and country, and between fun and true vulnerability. And now, with three new busbee-produced tracks and more on the horizon, Griffin has never been more ready for this moment.
"I've never felt more true to myself than I have with this music," says Griffin. "These songs have never felt so right." Indeed, "Best Cold Beer," "Good Company" and "Play It By Heart" are pure Griffin: they're fun, as soulful and groovy as they are twangy, and uniquely perceptive, packed with razor-sharp insights about living and loving.
The child of hardworking parents who always instilled a deep work ethic in their son, Griffin spend his youth out in the sod fields and, in his down time, wrestling for any say in the car radio stations with his two brothers and his mom – to little success. But in hindsight, it was for the best: he ended up listening to everything from Vince Gill and George Strait to modern pop and R&B once he hit high school, and it shaped him in ways he didn't even realize at the time.
One evening his father – who also loved Jimmy Buffett – took him to a local country festival, and Griffin's future suddenly became clear: "I got to see Kenny Chesney and Alan Jackson and all of these dudes," Griffin remembers. "That's when I realized this is what I want to do."
A little boy who would hum melodies almost before he could talk, Griffin was always a musical kid, but his father, who raised two more sports-focused sons before him, didn't know quite what to do with him. So, one day, he pulled out the phone book.
"He said 'I'm going to call everyone who has something to do with music and find out what to do with this kid'," Griffin remembers. "He sat there for hours and there was finally this dude who answered the phone, and he had a studio in his garage which was kind of unheard of. My pops said, 'alright we'll be there this week.'"
Griffin went in and recorded a little demo, and that was it. He spent the rest of his teenage years opening for the likes of Neil McCoy and Highway 101, and playing any stage he could. Then, at seventeen, he finally followed his dreams to Nashville, enrolling at Belmont University, first in the voice program and then, afraid all the training would massage the character form his sound, in the Music Business program. And, like most promising graduates, he hit all the milestones: he won the country music showcase, played the Best of the Best, and scored an internship at Broken Bow that saw him hitting the road to help tour manage Jason Aldean.
But it still didn't all come easy after that: bouncing through a label and a publishing deal, Griffin sometimes wondered if this creative life was becoming too much of a hardship for his young family – but it was his wife who told him to stay the path and keep pursuing his dreams. So in 2017, he released his EP, Sake of the Summer, with "Woulda Left Me Too" now topping five million streams – and "Dibs" going to number one.
Having already opened for the likes of Ballerini, Lady Antebellum and Old Dominion, Griffin will take these songs on the road this summer at select festival dates while he hones his record. One of Rolling Stone's 10 New Country Artists You Need to Know he's also been highlighted on 2018 Ones to Watch lists by AOL, AXS, Country Fancast, NY Country Swag, PopDust and Thought Catalog – and all as a result of keeping his eye on his ultimate goal, no matter the circumstances.
"I always knew in my heart if I kept fighting, if I kept pushing and kept grinding," he says, "I'd get there. This is my calling."
FOLLOW
ABOUT
Lauded as "one of the most exciting and talented young artists in country music" (Forbes), Lindsay Ell is a triple threat: accomplished musician, unique vocalist and awe-inspiring songwriter. The Calgary native learned to play guitar while traveling with her father to country-bluegrass camps as a young girl. Ell honed her craft as a musical stylist and songwriter after being discovered by BTO and The Guess Who's Randy Bachman ("American Woman" / "Taking Care of Business") who discovered her  at the age of 13. The multi-instrumentalist was soon touring alongside the likes of Luke Bryan, Buddy Guy, and Keith Urban. Ell also shared their stage with distinguished country group, Little Big Town, along with other powerhouse female artists in one the biggest moments of the 2019 CMA Awards where she was also nominated for Musical Event of the Year. Ell's nominations do not stop there. She has been nominated for New Female Artist of the Year in both 2019 and 2020, in addition to her 2020 ACM nomination of Music Event of the Year. Ell is a 3-time CCMA Award winner (Interactive Artist or Group of the Year) who has recently stepped onto the stage as part of Keith Urban's Graffiti U World Tour, Brantley Gilbert's Not Like Us Tour, Brad Paisley's Weekend Warrior World Tour and most recently Blake Shelton's Friends & Heroes Tour and Dierks Bentley's Beer's On Me Tour. Ell's first full-length album The Project debuted at No. 1 on the Country Album Sales Chart and was named Billboard's "Best Country Album of 2017." "What Happens In a Small Town," Lindsay's duet with Brantley Gilbert, claimed the top spot at country radio, marking her first No. 1 in the US. With two #1 singles under her belt in Canada, Lindsay earned the most 2021 CCMA Award nominations of any female — Female Artist of the Year, Interactive Artist or Group of the Year, Video of the Year and Songwriter(s) of the Year, with her career-changing sophomore album, heart theory, earning a coveted Album of the Year nomination.  heart theory was also nominated for Country Album of the Year at the 2021 JUNO Awards.  She recently co-hosted the 2021 CCMA Awards and is the host for Canada's Got Talent, which began airing March 2022.  Her current single, "Can't Do Without Me," – a duet with American Idol winner Chayce Beckham – is currently climbing the Country Radio Chart.
LISTEN
ABOUT
When you play music everyday where do you go from there? Singer/Songwriter Patrice Luciano knows, you take others along for the musical ride. Self-taught musician, Patrice imagined becoming a professional singer. From age 5 she would decide to make music her chosen path. Patrice Luciano is a local business owner in Sparks, NV where she runs a very popular Irish hotspot called Paddy and Irene's Irish Pub. She is a mother of three, a United States Air Force Veteran and local community icon with emphasis on supporting local musicians and various commendable charity causes. Patrice got her first bit of performing at age 7 when she sang the National Anthem for a local event. Born and raised in Reno, NV, she would be inspired by many genres. Her love for Country Music grew strong while performing at local Rodeos, she knew this was where she wanted to go. Keeping her eyes on Nashville and perfecting her craft.
By age 15, Patrice picked up her first guitar and started to create her own music. Over the years she sang locally and even tried her luck with American Idol in 2006 and the Voice in 2016. Never giving up her dream Patrice performs at Open mic nights, where she meets musicians that later form her band Southern Cut. Sitting in with some of Reno's best musicians and performing live at different venues locally. With 2019 being the most successful she has endured with music she continues to open for bands such as: Riley Green, Lindsay Ell, Colt Ford, Swon Brothers, Locash, Daid Nail, Uncle Kracker and even was the first and only female at the Country Music Festival in Yerington, Nevada called Night in The Country. Winning Battle of the Bands for KBUL 98.1 FM was one of the many highlights to her career. Her dreams of becoming a Nashville Recording Artist will continue as she lives her dream as Country Music Musician. She said, "I continue to grow and learn new things about this industry. Fame is not what I seek, but the love of reaching people with my gift."
MATT RAINEY & THE DIPPIN SAUCE
LISTEN
ABOUT
Matt Rainey and the Dippin' Sauce are 2 Time Winners of the Sacramento Area Music Award for Blues Band of the Year and Semifinalists in the 2018 International Blues Challenge in Memphis TN. Hard Hitting Blues and Soulful Lyrics
LISTEN
ABOUT
Sometimes, especially now, writers will discuss genre-bending music as if it's a new thing. It's not. First off, great music is timeless isn't it? The best artists have always had the sense of what came before them.
Mark Mackay's music embodies that tradition; wielding a guitar that fuels his sound that can be measured with a bow to the legendary artists that came out Laurel Canyon in the 1960's, 70's, 80's… and continues today. Mark's music links to the renowned acts who teetered the line between rock and country but were also full of soul: Neil Young, Poco, Jackson Browne, and on and on.
Yet; Mark's not been under a rock; his well-crafted songs from, "Leaving California," "Time Will Tell," and the ones he's not even written yet, are up-to-date and current. His songs will feel like home for all fans of true music; from Zoomers to Boomers!
This past year has been a rough one; to put it mildly.
But before the pandemic came crashing down, Mark was playing to huge crowds, stadium sized audiences; sharing the bill with artists who spanned the spectrum- from Blake Shelton to REO Speedwagon to Tim McGraw and Richie Sambora. Mark's comfortable with all ends of that wide-ranging variety.
Mark's magnetic sound can reach all ends of a stadium or be at home in smaller environs like the Ryman Auditorium.
This past year Mark has been busy crafting and recording new music, creating songs that are itching to be performed in front of live audiences.
The world is almost ready and not a minute too soon. I'm betting that by the time that you roll into a concert hall, club or even a stadium. You'll have already digested his newest songs and will be ready to sing-along.
ABOUT
Keyser Soze has an original ska/rocksteady sound with strong jazz and soul influences. They are one of the most well-known Reno bands. Its members have made a name for themselves with trademark high-energy shows and a musical style that adapts itself to the ears of many listeners.
LISTEN
ABOUT
Nevada 445 has become known in Reno for being a fun and energetic country band.
ABOUT
In his work are the inspirations of Jimi Hendrix and Carlos Santana, but Maxx definitely adds his own artistry, showing only influences by the guitar legends. His hard driving method of playing is accomplished as well as energetic. Cabello is best known as a blues player, but like most artists doesn't like to be labeled, other than as a "full-time professional musician." While listeners can hear early rock influences in Cabello's sound, there is a soulful groove to it like an urban Hill Country. He calls it rock and soul.
LISTEN
ABOUT
In the past few years, American Mile has been carving their name into the roots of rock music around North America. With influences ranging from Aerosmith and The Black Crowes to Chris Stapleton and Tom Petty, their powerful sound has garnered them important shows in front of thousands at festivals and shows such as Summerfest, the NASCAR Auto Club 400, and a NYE headlining slot at The infamous Idaho Potato Drop in Boise.
Forming in 2018, American Mile drew attention with their explosive stage presence and southern/blues rock sound coupled with three part harmony and a hint of country. Having earned their stripes at venues around Los Angeles, American Mile began working with Grammy Nominated Producer Keith Nelson of the band Buckcherry, as well as, Grammy Nominated Producer Bruce Witkin. With the release of their Debut Album in 2020, and signing to booking agency TEI North in 2021, American Mile is fully focused on becoming a strong force on their own terms.
LISTEN
ABOUT
I am a musician and artist living a great life here in Nevada now after moving from an incredible experience the last four years on Maui.
EVERYTHING happens as it should WHEN it should!
I started playing music live in 2009 which led to the recording of two CDs and my music career becoming a full time gig. The recording of my second CD was intended for tour and fell through, so as one does after a major life event, (I have had MANY of those) I went through a series of ups and downs, questions and an eat, pray, love redefining of myself which lead me to Maui in 2017.
You will see when you scroll down, the rest is history. I am proud of the woman I have become and continue to learn to be after all of things I have been through.
Maui, THANK YOU for your beautiful and unconditional love!!
Reno/Tahoe I look forward to our journey together!
LISTEN
ABOUT
Whether he is appearing on the Music Row Country Breakout Chart or writing alongside some of the industry's top songwriters and producers, Nick Tyrrel's list of achievements in music never stops growing. Inspired by the likes of Jake Owen, Matchbox 20 and U2, the 26-year-old vocalist, lyricist and guitarist from San Francisco has opened for popular acts like SmashMouth, REO Speedwagon and Thompson Square.
Nick is currently preparing for the release of his untitled debut EP. The EP will feature six original songs co-written by Nick, Grammy-nominated songwriter and producer Clay Mills ("Don't Think I Don't Think About It" by Darius Rucker, "Beautiful Mess" by Diamond Rio) and multi-platinum producer and songwriter Mike Krompass (Meghan Trainor, SmashMouth, Steven Tyler).
"It is an honor working with Clay and Mike because they are truly masters of their craft," says Nick. "There are many times when we are in the studio that I am just in awe of their talents and feel so lucky to be working with them on this project."
 Mills had high praise for Nick's work as an artist.
 "I've written with a lot of big artists over the years and Nick has what those special few have in that he can sing three words, and you hear years of experience dripping off every syllable," says Mills. "I knew the moment I heard his voice that there was a true artist waiting to come out, and his writing on this latest project has proved me right."
LISTEN
ABOUT
"The Paul McCartney of Reno" – Mike Sion, The Reno Gazette Journal
Nick Eng is a singer-songwriter and recording artist from the Biggest Little City of Reno, Nevada. Eng's music is the epitome of driving and jangly pop-rock topped off with a shimmering polish. Along with his catchy compositional skills, he also plays a plethora of instruments, including guitar, bass, piano, drums, and of course, his vocal cords.
As a songwriter, Eng's heart has remained prominently stitched on his sleeve for better or for worse, lyrically and emotionally teetering between heartfelt and earnest ear-charmers, to cynical and biting expressions of a young man hurt by others and himself.
As a performer, his nose-to-the-grindstone attitude and penchant for wit and professionalism have served him well. Beginning in musical theatre, talent shows and choirs as a child and teenager, Eng has worked tirelessly as an independent and freelance musician on the West Coast since 2015, amassing hundreds of live shows under his belt in the process. He's graced stages at summer music festivals, rowdy hipster bars, and smoke-filled casino cabarets and clubs both with his band and on his own.
He has released two studio albums: One self-titled in 2018 and Long Shot in 2019. Both albums have received critical praise and have garnered over 50,000 streams worldwide, as well as selling out multiple times in physical formats.
His pop confections have reached fans and audiences not just in the United States, but also the United Kingdom, Spain, Australia, France, and even Japan. He has become a recognized musician locally and abroad while receiving regular radio spins, continuous streams, news accolades, and songwriter awards.
 Eng regularly performs and tours in Northern Nevada and the West Coast, and has shared the stage with acclaimed, fellow independent artists including Dante Elephante, BOYO, Anton Barbeau, and Mo Troper.
LISTEN
ABOUT
Matt Bushman is a Singer/Songwriter based in Reno, Nevada USA. His sound is an inclusive blend of acoustic ballads and indie pop that narrates his 20's storyline of modern love and self-discovery in a digitally ephemeral landscape.
Matt's musical journey began with a trip to a Jackson Browne concert at the age of three and guitar lessons at age seven. Thanks to his parents, Matt was hooked on music early, and he soon found himself spending time at Neil Young's Bridge School Benefit concerts, U2 tours, and other shows that would admit an under-age music addict.
Matt continued playing guitar through his formative years and was actively involved in his school choirs—not surprising considering that his mother performed in the show choir that inspired the hit TV show Glee. But performing wasn't enough for Bushman—he wanted to write his own songs and hone his guitar skills.
Although Matt continued his guitar playing while dabbling in songwriting during his time at Westminster College, after graduation things took a more serious musical turn as he began taking guitar lessons from Eric Strangeland and was encouraged to start playing open mics. As his guitar skills grew so did Matt's songwriting abilities, and he soon transitioned from playing mostly covers to a greater focus on original music. And with that transition came a desire to perform his own music in public.
Without a regular band to rely on, Matt honed his looping skills to give himself a fuller live sound. Soon he found himself performing at over 100 open mics and eventually in notable venues such as Slims in San Francisco, Dozen Street in Austin, and Sweetwater Music Hall in Mill Valley while sharing the stage with artists such as Dagmar, Tyler Stafford, Braiden Sunshine, and Bill DiLuigi.
With solid compositional skills and performing experience under his belt, it was soon time for Matt to take his songs into the recording studio. In May of 2017 he released his first live EP Acoustic Interests, followed by a full album in 2018 called Past Ten. With his debut album, Matt received accolades from the Reno Gazette Journal, which included the track "Playing With Fire" in their 2019 list of Top 15 Local Songs. The recognition was well-deserved for Bushman, whose songs often turn love on its end with driving, rhythmic tones that deliver the hard truths of adulthood smoothed over by a voice that can comfort like a warm blanket.
2019 continued to be productive for Matt as he toured the West Coast, released the song "Massachusetts" and more recently penned the beautiful and poignant song "Luminescent." His sophomore album " Younger Side Of Old" was released summer of 2020 and has continued to gain momentum through the pandemic. He decided to take the summer to travel around twelve National Parks and shoot videos of himself playing acoustic versions of the new album.  Matt is excited to get back on the road and play shows when the time is right.
*Performance times and artists subject to change without notice
*Options for Drink Vouchers included in MusicFest VIP Table Reservations are Coors Light, Blue Moon, a variety of hard seltzers, water, and soda
*Reno River Festival Entry Tickets included with pre-purchased MusicFest VIP Table Reservations are valid for both days of the festival
*MusicFest VIP Table Reservations include an automatic entry to win artist meet and greets. The prize is valid for the entire table up to 6 people. Up to 3 tables will win per day.
POWERED BY
GET INVOLVED!
Keep Us Going Strong!
These all-inclusive packages provide branding, tickets, event registration, food, drink and swag.