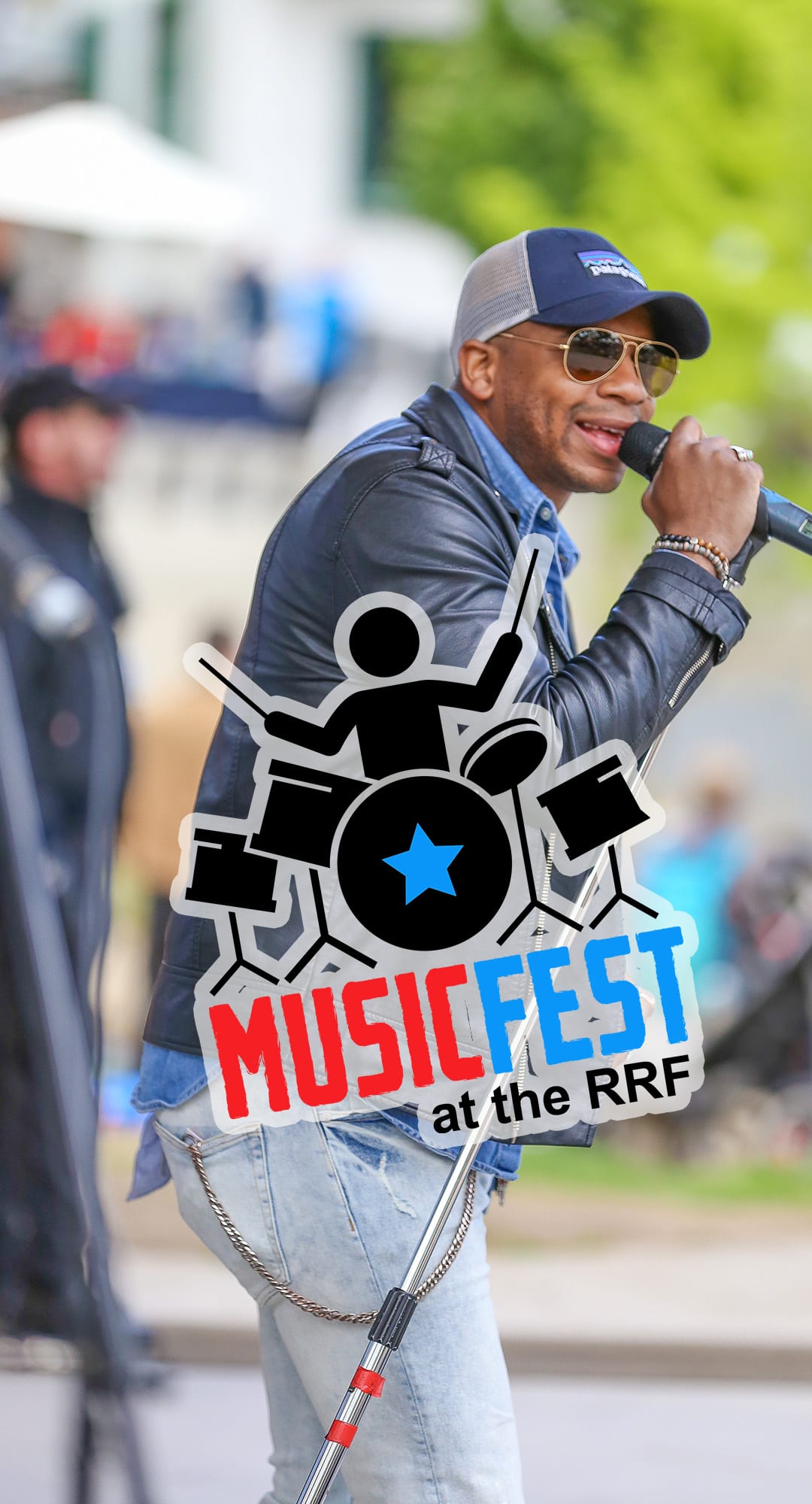 There's nothing better than basking in the sunshine and listening to live music. In 2021, the Reno River Festival is showcasing local artists. All weekend long, local singer/songwriters and bands will take the Wingfield Amphitheater stage.
We're keeping the tradition of being the place to see some of the brightest country music stars right before they hit it big with Priscilla Block and Drew Parker! Old Dominion, Drake White, Filmore, Brooke Eden, and Jimmie Allen have all previously performed at RiverFest. 
Summer is back! And it begins with live music. Grab a bite and a seat and take in the summer vibes at RiverFest's outdoor concerts in the park!

MUSICFEST TABLE RESERVATION
$249 per Day – SOLD OUT

Your table reservation gets you entry into the Reno River Festival and all things local PLUS guarantees you upfront seats to MusicFest! It includes food vouchers at local food trucks for 6 people PLUS two rounds of drinks for 6 people PLUS Riverfest swag! This is your table for the entire day! Hit the shops and come back to kick up your feet in front of the Wingfield Amphitheater. Treat yourself to a locally brewed limited-release local craft beer then relax and enjoy your favorite local band. This is the ultimate way to take in some summer vibes with your crew.
*Table Reservations are valid for one day only.
*Included Festival Entry Tickets with Table Reservations are valid for both days of the festival.
*Only pre-purchased tickets are guaranteed entry into the festival. Limited availability.
*Options for drinks included with a Table Reservation are Coors Light, Blue Moon, hard seltzer, water, and soda
*Food vouchers are only valid at food vendors within the Reno River Festival.
*By entering the Reno River Festival, you acknowledge that you understand and will abide by all health-and-safety requirements.
*By attending the Reno River Festival, you voluntarily assume all risks related to exposure to COVID-19.
LIVE MUSIC HOURS
SATURDAY, JUNE 12
10:00AM – 9:00PM
SUNDAY, JUNE 13
10:00AM – 7:00PM
YOUR HEADLINERS
All Times Subject to Change

SATURDAY HEADLINER – 3:30pm

PRISCILLA BLOCK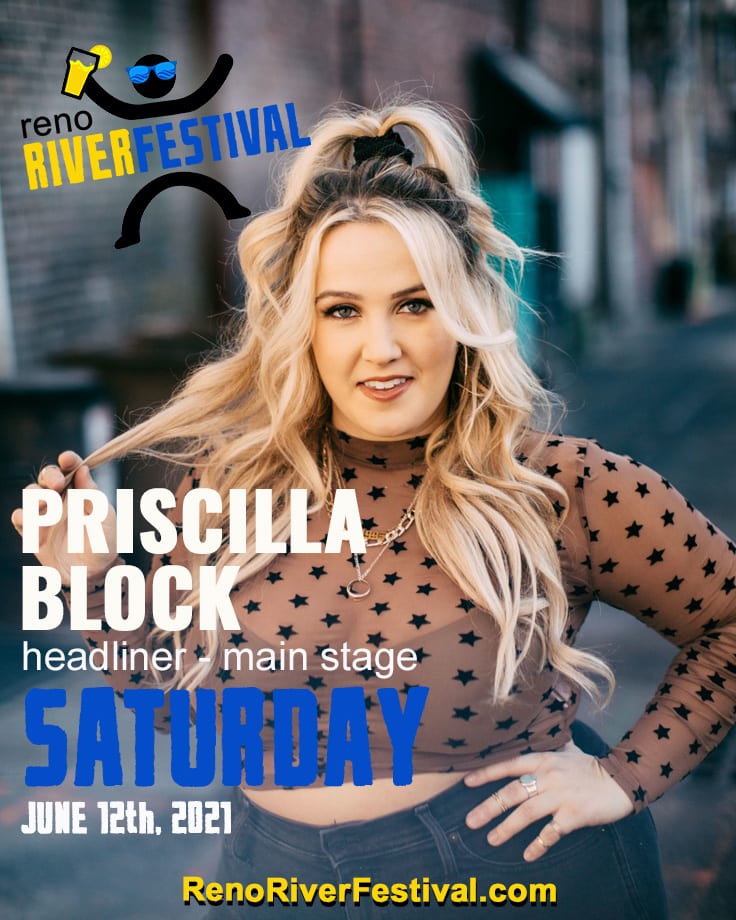 Country artist Priscilla Block draws listeners in with her unfiltered, relatable songwriting and catchy melodies. Pegged as a 2021 Artist to Watch by Amazon Music, PANDORA, Spotify, CMT, The Boot, MusicRow, Sounds Like Nashville, Country Now, Music Mayhem and more, Priscilla's honest and upfront approach promotes self-love, empowerment, and acceptance through her own blend of country pop and southern rock, dubbed the Block Party sound.
In early 2020, Priscilla was struggling to make ends meet after losing her job and her apartment. Unable to get out and play in person due to Covid-19, Priscilla began experimenting on TikTok and quickly developed a rabid fanbase with songs like "Thick Thighs," "PMS" and "Just About Over You." Fans rallied together to independently fund Priscilla's recording and since then, "Just About Over You" has peaked both the iTunes Country and All-Genre song charts, the song was named one of The New York Times Best Songs of 2020, and it is now playing on country radio.
Originally from Raleigh, NC, Priscilla moved to Nashville to pursue music shortly after high school. In Nashville, the affable, hardworking, student of life worked multiple jobs to make ends meet, then a chance encounter with her idol – Taylor Swift – was the sign she needed to dive all the way in on her music. Priscilla is a seasoned performer playing sold-out shows across the southeast including Deep South the Bar in Raleigh, the storied Listening Room Cafe, and Nashville's rowdiest block party, Whiskey Jam. Priscilla has also shared the stage with artists including Gabby Barrett, Adam Craig and Adam Doleac.
SUNDAY HEADLINER – 3:15pm

DREW PARKER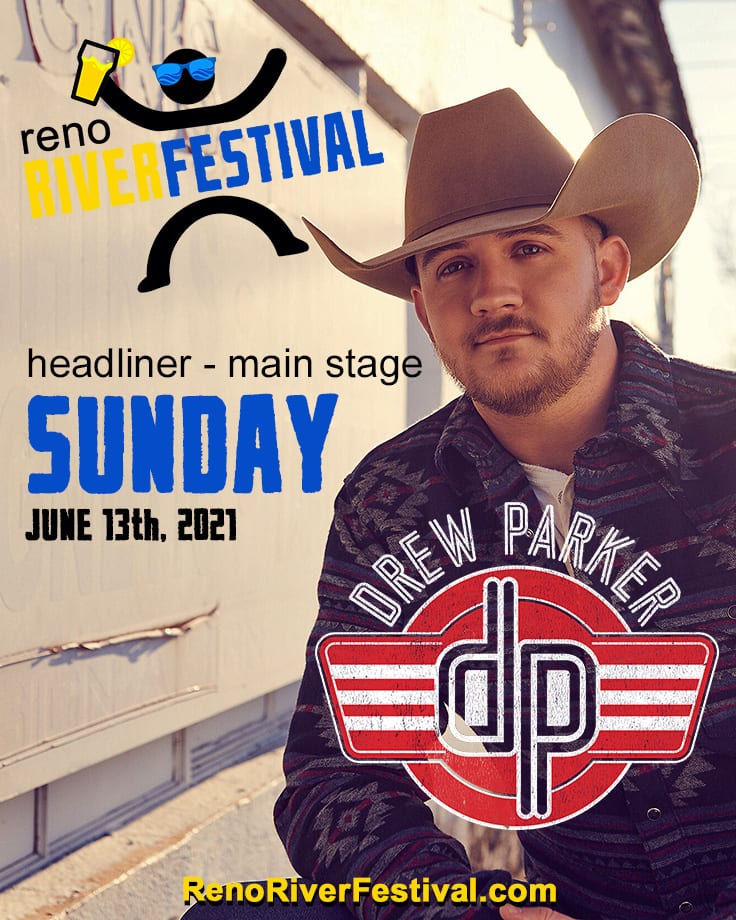 With an undeniable skill for twisting familiar phrases, conversational co-writes like Jake Owen's "Homemade" became his first Number One in 2020, while others like "1,2 Many," (featuring Brooks & Dunn), "Forever After All," "Nothing Like You" and "Lonely One" helped define the historic start to Combs' career. It's that same wordplay that drives Parker's solo work, too, and it's all steeped in his love of the '90s.
Parker dropped a stand-alone single in 2016 ("Slow Down Small Town"), a deeply personal song he says is still one of his best. A four-song collection followed in 2018, and then in 2020, Parker reached a creative high-water mark: The While You're Gone EP – seven twangy, energy-filled lyrical masterstrokes that were too "him" for anyone else to sing.
SiriusXM took one listen to the project's stunning title track and got it spinning regularly, leading Parker to recognition as a Future Five for 2021. Co-written with Jameson Rodgers, it showed off everything that makes Parker stand out, from his powerhouse vocal to that unteachable Shakespearean spark – the ability to make people laugh while they cry.
The Georgia native is excited to have this batch of work out in the world. And his original dreams are coming true.
LOCAL ARTIST SHOWCASE

All Times Subject to Change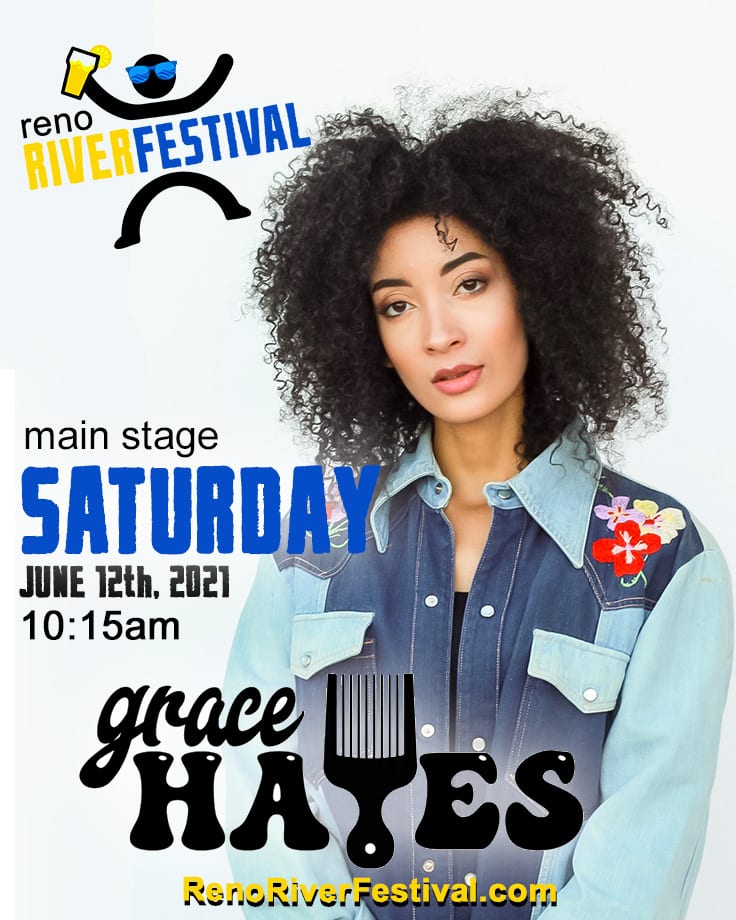 Grace Hayes is a multifaceted performance artist from Reno, Nevada. Hayes is a comedic songwriter, producer, poet, musician, model, actress, American Idol alumni, TEDx speaker, and internationally viral content creator.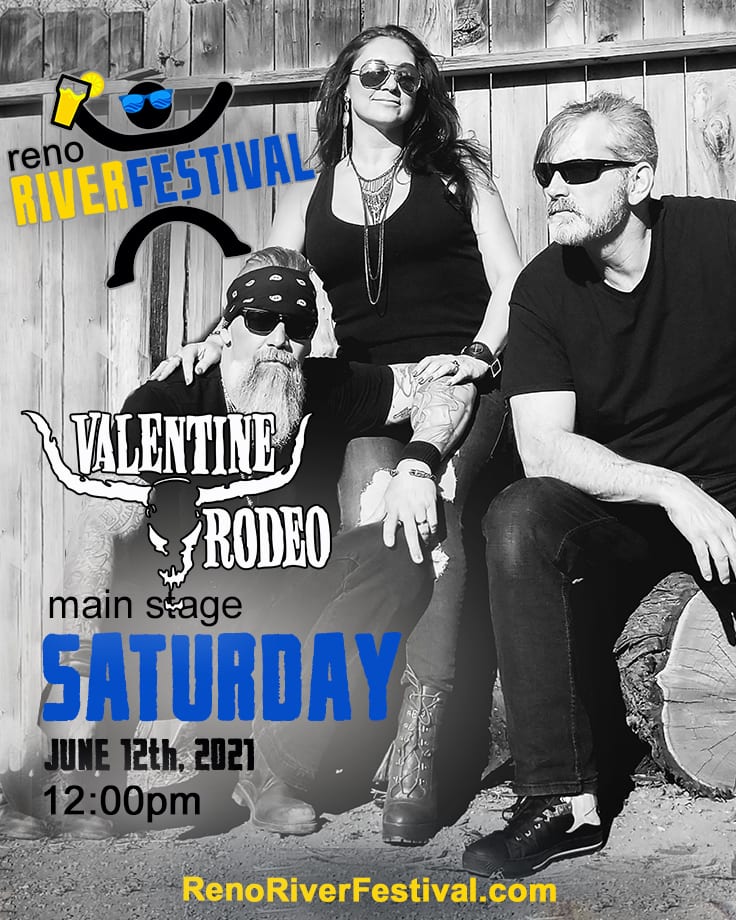 Valentine Rodeo is like music moonshine…raw, unpolished and music you can feel in your gut.
Trey Valentine drives the band with his wife Kelly Valentine riding shotgun. Trey knows how to captivate the stage, while Kelly is more than just a pretty face … she has the pipes to back it up.
Master shredder Mike Boardrow slings lead on the six string. Add in a dirty digital rhythm section, and this power trio shows pure grit.
Rocking stages all over town and brewed right in Reno, Nevada, Valentine Rodeo are the curators of crunchy music and like to raise a little hell at the same time. Mashing Rock, Southern Rock and Outlaw Country to create a killer sound. So if you love your music with some attitude… come take a little ride with Valentine Rodeo.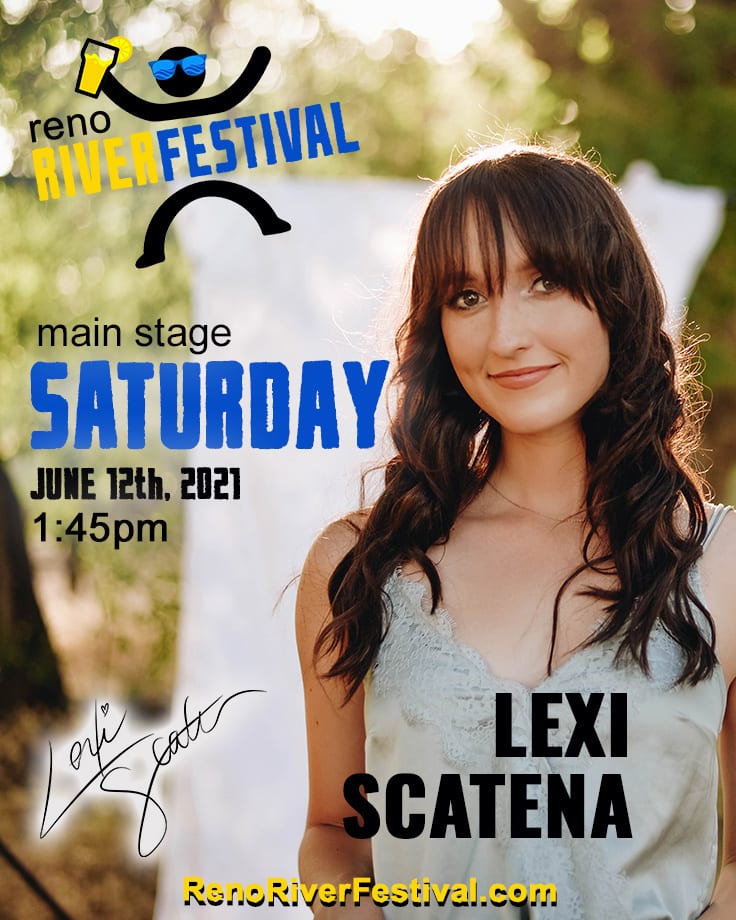 Between releasing with BonFire records and collectively gaining nearly 70K Spotify streams on her music, Lexi Scatena is making a name for herself as a rising Independent Pop Artist.
Originally from the San Francisco Bay Area, the 21-year-old kicked off her career in Reno, Nevada when lockdown hit in early 2020.
In late 2019, she moved to Europe, where she performed at a number of bars and met with the producer, Chris Durkin. Together, the two wrote and recorded Scatena's debut Pop/RnB single, "Just a Phase." The song was later released with BonFire records and reached audiences internationally on the streaming service, Audiomack.
When Scatena returned to Nevada, she met songwriter Garrett Raffaelli. The two wrote a number of songs, including Scatena's most recent independent release, "Out of the Dark." Since its release on January 26, 2021, it has slowly grown popular on social media apps like TikTok & Instagram and was featured on Alice 96.5 Top 40 Radio.
Through her soulful and unique sound and honest songwriting, Scatena's authenticity has connected with young girls ages 12-15 across all media platforms, as well as young adults ages 18-25. She is reminiscent of Lorde, Sara Bareilles, & JOY.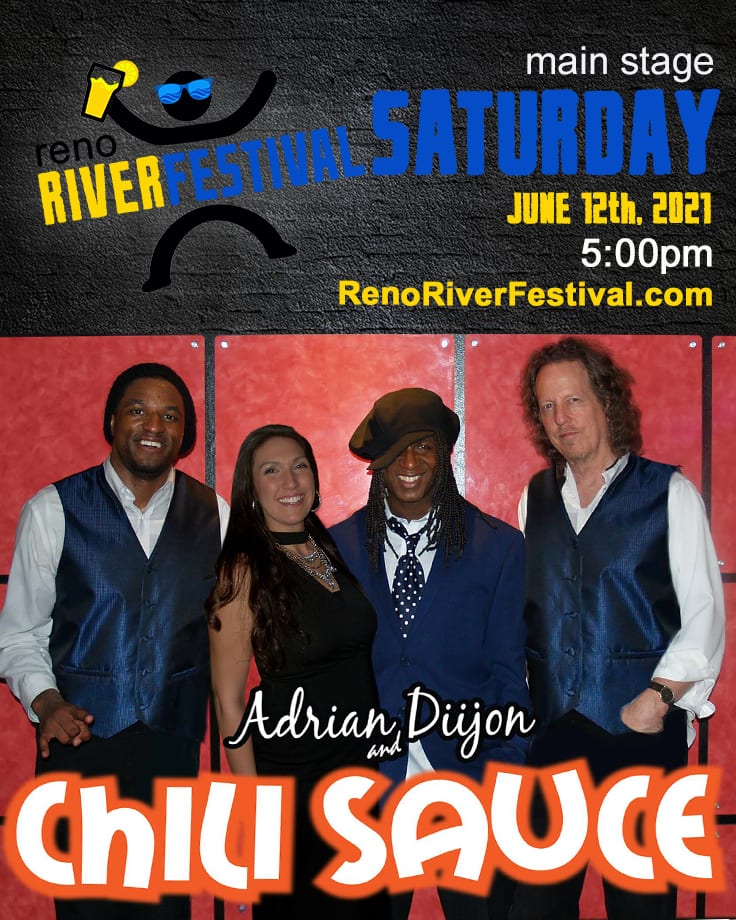 Chili Sauce is a tasty new flavor of musical entertainment, versatile and dedicated to the performance. We emphasize quality reproduction of the songs while maintaining professionalism and integrity to the artists we cover. We keep the music fun by adding a little originality or "Chili Sauce."
Understanding that most people hear with their eyes, presentation means everything. Our motto is "love what you do," and the audience will too. We greet our guests with a smile and an energetic performance.
Although we favor R&B dance music of the 80's and 90's, we also enjoy playing the current hits and have much respect for classic Soul and Rock and Roll. Our influences range from Temptations to Elvis and Prince to Usher. The bands potential is limitless, so sit back and enjoy or stand up and dance.
When you play music every day where do you go from there? Singer/Songwriter Patrice Luciano knows you take others along for the musical ride. Self-taught musician, Patrice imagined becoming a professional singer. From age 5 she would decide to make music her chosen path.
Luciano is a local business owner in Sparks, NV where she runs a very popular Irish hotspot called Paddy and Irene's Irish Pub. She is a mother of three, a United States Air Force Veteran and local community icon with emphasis on supporting local musicians and various commendable charity causes.
Patrice got her first bit of performing at age 7 when she sang the National Anthem for a local event. Born and raised in Reno, NV, she would be inspired by many genres. Her love for Country Music grew strong while performing at local Rodeos, she knew this was where she wanted to go. Keeping her eyes on Nashville and perfecting her craft.
By age 15, Patrice picked up her first guitar and started to create her own music. Over the years she sang locally and even tried her luck with American Idol in 2006 and the Voice in 2016.
Never giving up her dream Patrice performs at Open mic nights, where she meets musicians that later form her band Southern Cut. Sitting in with some of Reno's best musicians and performing live at different venues locally.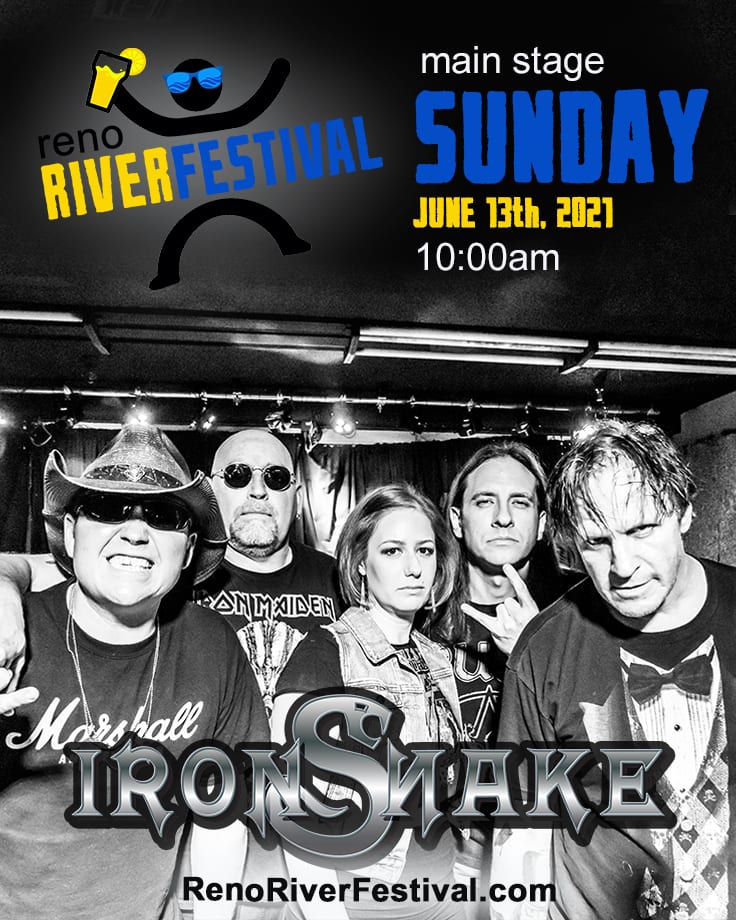 Iron Snake is an 80s rock cover band based in Reno, Nevada. Rocking all your favorites by Guns N Roses, Scorpions, Iron Maiden, Motley Crue, Metallica, and more!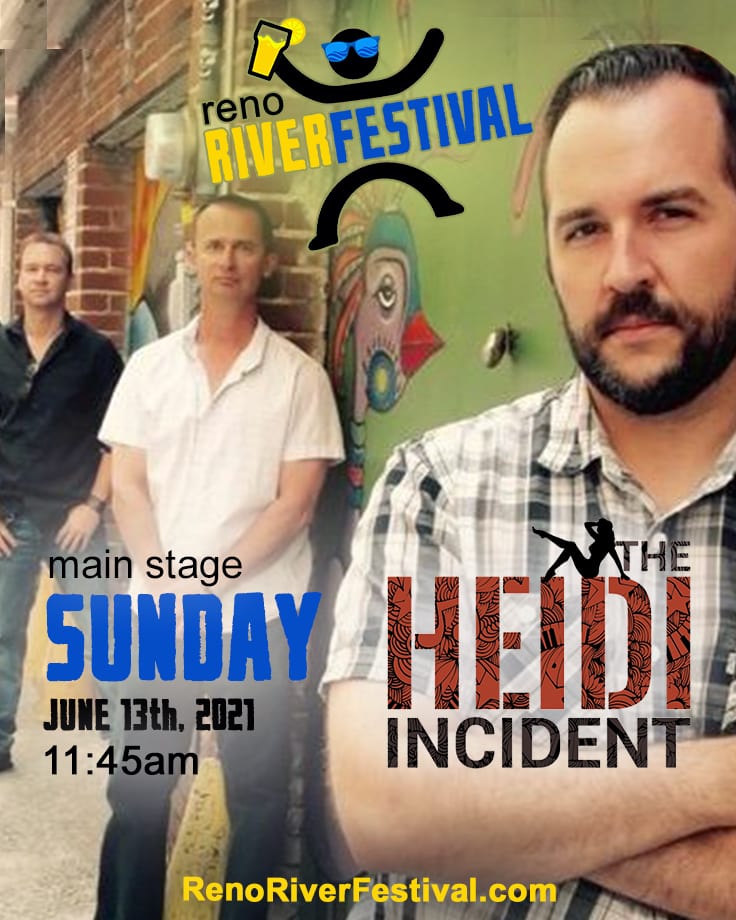 The Heidi Incident has been wowing Nevada audiences of all ages for many years. The Heidi Incident is one of the top party cover wedding and corporate event bands based out of the Northern Nevada area playing regularly in Reno, Sparks, Carson City, and Tahoe.
The Heidi Incident's extensive song list features many of the most popular pop, rock & dance hits spanning over 6 decades, featuring all your favorite 70s disco hits, 80s rock, 90's alternative classics, as well as some of the modern rock, R & B and club hits from the 90s, 2000s, and 2010s!
Jake's Garage 5.0 is a Reno based cover band, playing hits from the 70's, 80's and today.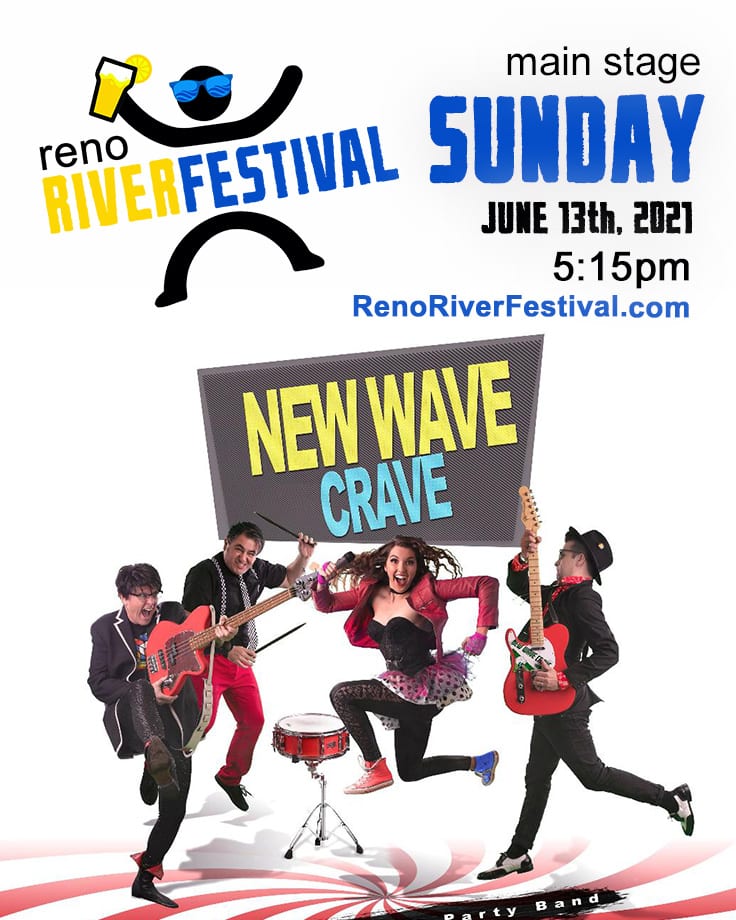 Who is this hot retro music group and why do they look and sound like they just stepped out of an 80's time machine?
Miss X is the gorgeous, statuesque ​singer that both caresses the subtleties of Madonna and belts like Cindy Lauper. As a veteran casino show dancer, she tops off her captivating performances with dazzling moves. How old is she? Let's just say she's the newest and youngest member of the band.
Clean-cut Ducky shreds his vintage Les Paul guitar like he's mowing down an 80's Chia Pet. At 34 years old, his passion for New Wave music started when he raided his uncle's record collection– and he's still at it. His appreciation for detail shines through as he recaptures vocal nuances resulting in passionate performances that leave audiences spellbound.
Basil plays a Steinberger bass. Yes, the one that looks like a black boat oar that's the equivalent to an 80's key-tar. He's thrilled to feel the songs of his boyhood emanating through his fingers as he leaps around the stage, taking breaks between songs to entertain the crowd with 80's voice impressions the likes of Ronald Regan, Jack Nicholson and Christopher Walken.
Bishop the drummer is never too loud and never too soft. He's… just right! With his aggressive embrace of compelling dance beats, he's steady as the romance plot in an 80's John Hughes movie. Dancers that don't know why they love this band love Bishop.
Combined, these talented musicians form an irresistible force of high-energy entertainment. Some call them "retro" while others call them "nostalgic" as the generations join together to rock the dance floor to one of the greatest decades of music… the 80's!
ACOUSTIC STAGE

All Times Subject to Change

 11am – Nick Eng
1pm – Liam Kyle Cahill
3pm – Makayla Taylor
5pm – Miranda Stacey
6:30pm – Cindi Lain Duo
11am – Valentine Rodeo Acoustic Set
12:30pm – Gemini Duo
2pm – Makayla Taylor
3:30pm – Lexi Scatena Acoustic Set
5pm – Grace Hayes Acoustic Set
POWERED BY
GET INVOLVED!
Keep Us Going Strong!
These all-inclusive packages provide branding, tickets, event registration, food, drink and swag.