ADVENTURE PARK IN THE HEART OF DOWNTOWN

Summer is back and so is the adrenaline-pumping fun of the Reno Tahoe Adventure Park! The Park within the Reno River Festival boasts a summer carnival atmosphere with one-of-a-kind thrills for the entire family. 2021 will feature a large collection of obstacles, rides, challenges, and games. Climb high above the festival, bungee through the air, swing on a pirate ship, spin in teacups, win prizes, jump, slide, and celebrate in the heart of downtown Reno!
The Reno River Festival has partnered with Fun & Games from Manteca, California to bring a whole new slew of mechanical rides, bounce houses, and games to the Adventure Park. The family-owned company has been in business for more than 20 years, providing entertainment for companies including HP, Intel, and Google.
The Reno Tahoe Adventure Park is open both days of the festival, Saturday, June 12th and Sunday, June 13th. Grab your family and head to downtown Reno for an epic outdoor adventure.
*You must have a Reno River Festival entry ticket to enjoy the Adventure Park. Entry tickets are only $10 for adults. Kids and dogs are free!
*Tickets for rides, attractions, and games must be purchased separately inside the Reno River Festival.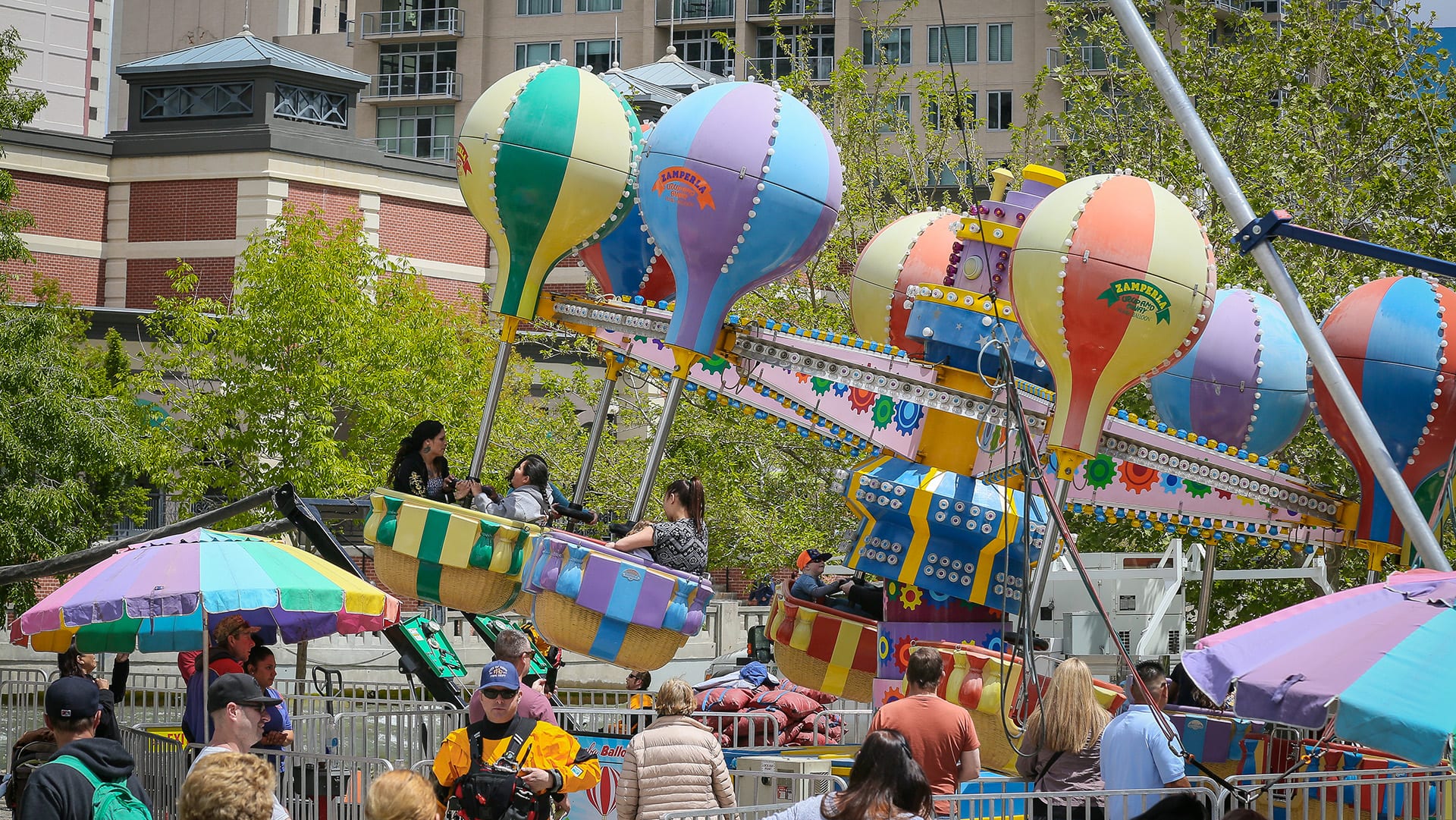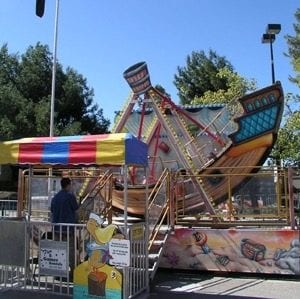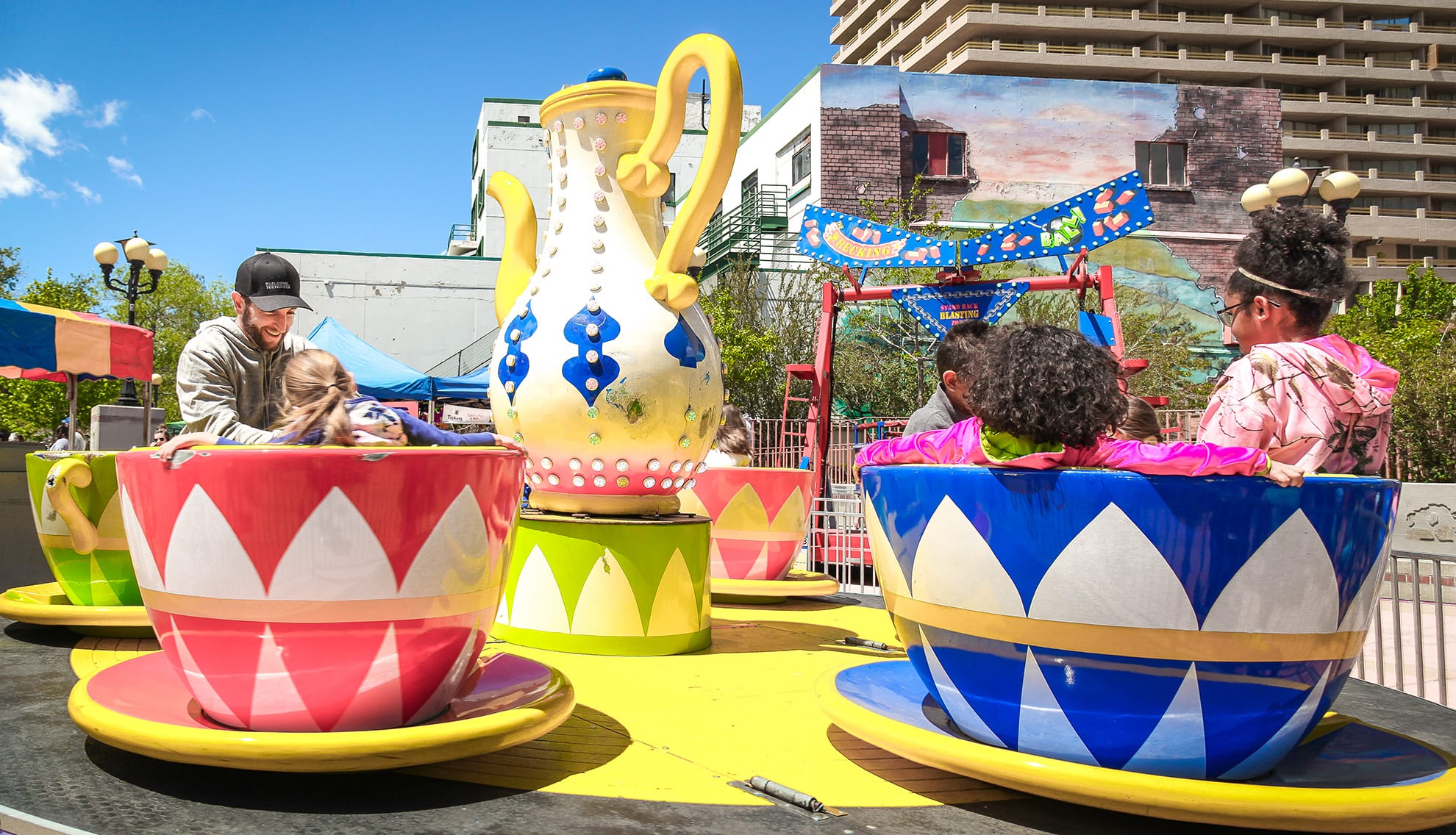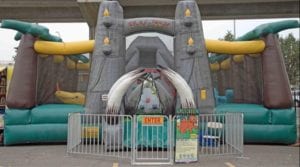 Mega Jurassic Adventure Obstacle Course

5-in-one Giant "Frozen" Bounce House

Giant "Justic League" Slide
Dora and Diego Playland
and More!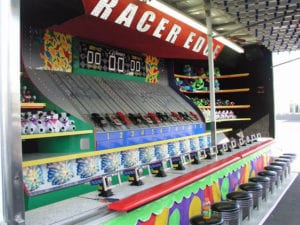 The Adventure Park will feature carnival games where you can test your skills and win a prize.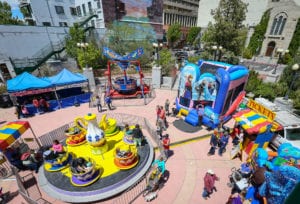 Many Reno Tahoe Adventure Park favorites are returning for 2021! The Mega Trampoline Bungee will include five trampolines for shorter lines and more bounce time and the Mega Rock Wall will tower high over Wingfield Park.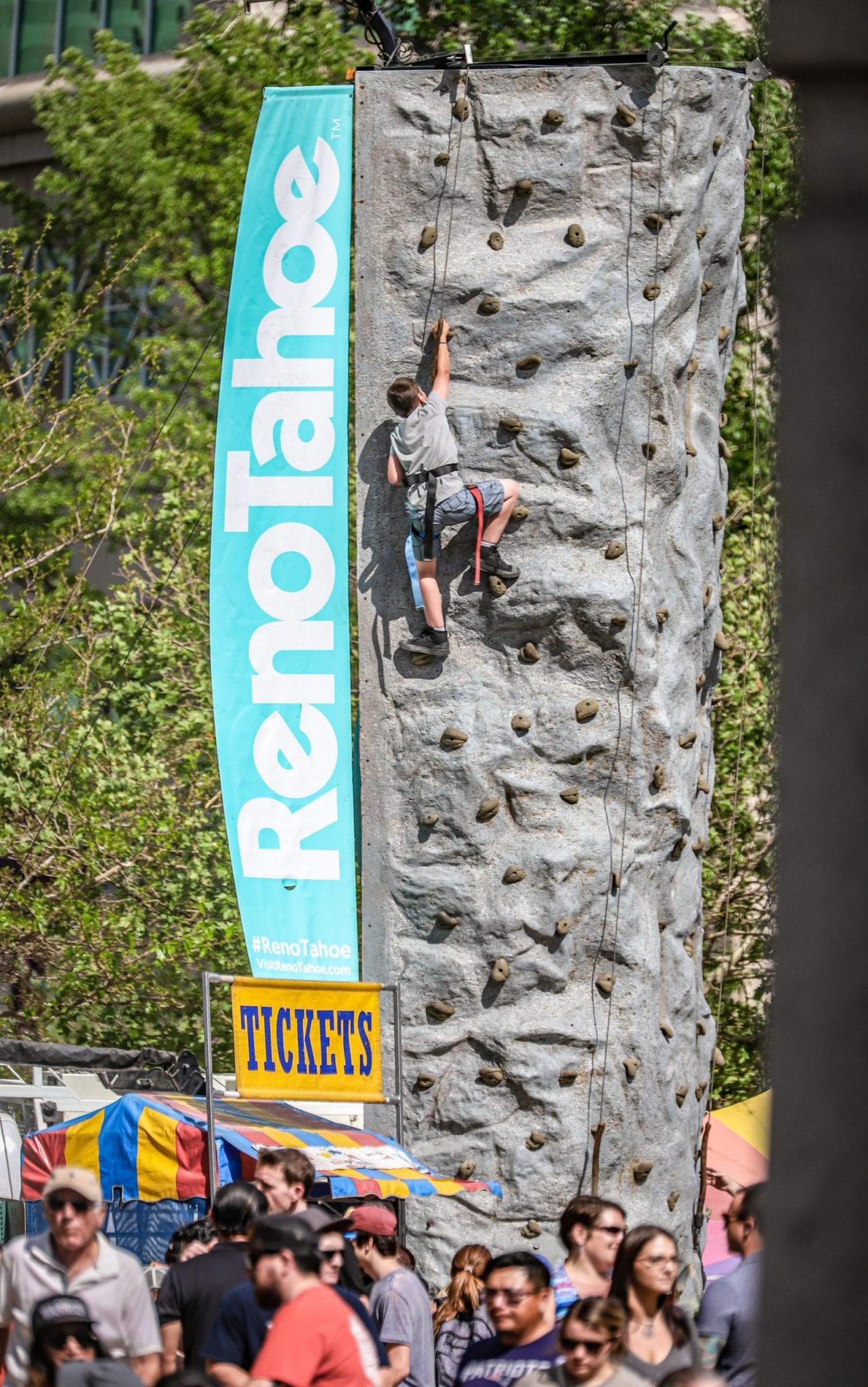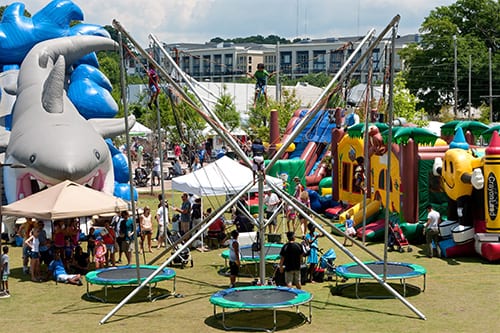 30′ Bungee Jumping

Mega Trampoline Bungee
& Much Much More
POWERED BY
GET INVOLVED!
Keep Us Going Strong!
These all-inclusive packages provide branding, tickets, event registration, food, drink and swag.