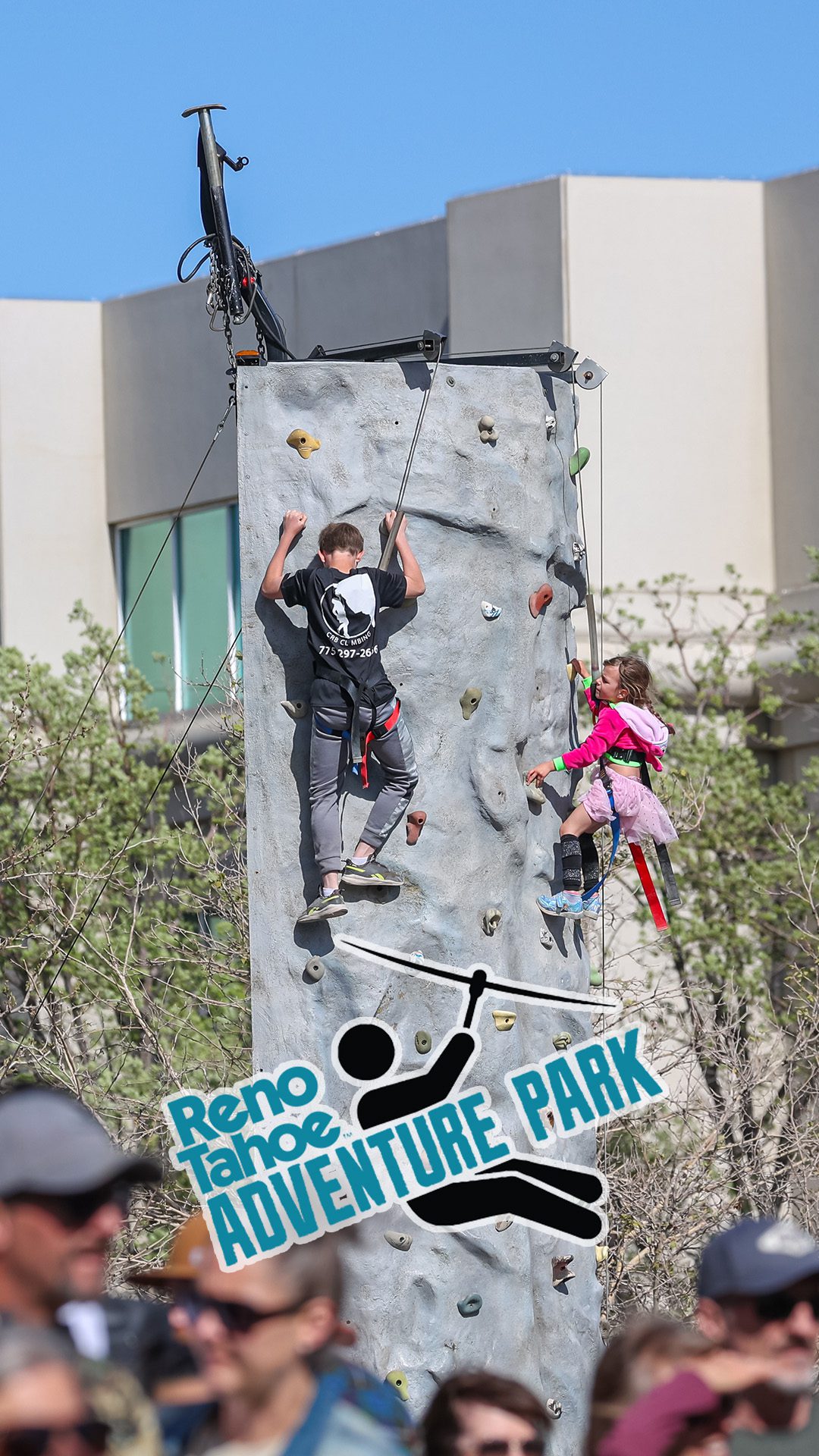 OVERFLOWING TO 3 DAYS!
JUNE 9-11, 2023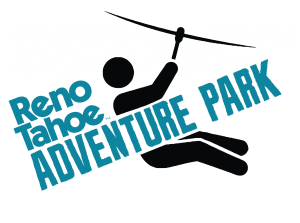 ADVENTURE IN THE
HEART OF RENO

The adrenaline-pumping fun of the Reno Tahoe Adventure Park features one-of-a-kind thrills for the entire family! The Park within the Reno River Festival boasts a summer carnival atmosphere and a large collection of obstacles, rides, challenges, and games. Bounce, slide, play, and dare in the heart of downtown Reno!
Pre-purchase a Reno Tahoe Adventure Park wristband for only $15 for a day of unlimited rides!  Wristbands are valid for Wold Amusement attractions which include the Americana Wheel, Merry-Go-Around, Pirate Cove, Super Slide, Wrecking Ball, and Ski Doo Swings. Human Hamster Balls, and Trampoline Bungee sold separately on-site.
*Must purchase a Reno River Festival entry ticket. Festival entry is free for kids 17 and under.
RENO RIVER RALLY

AMERICANA WHEEL
Spin around and enjoy the height of spectacular views as the Americana rotates to view the midway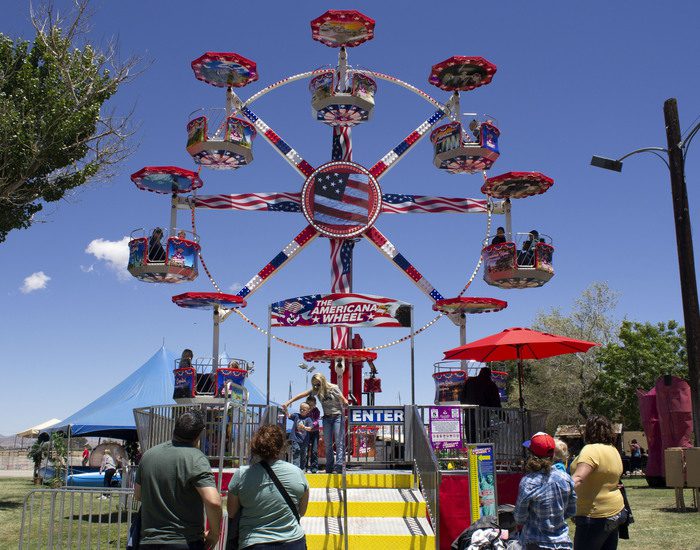 wrecking ball
Hold on tight as the Wrecking Ball swings and spins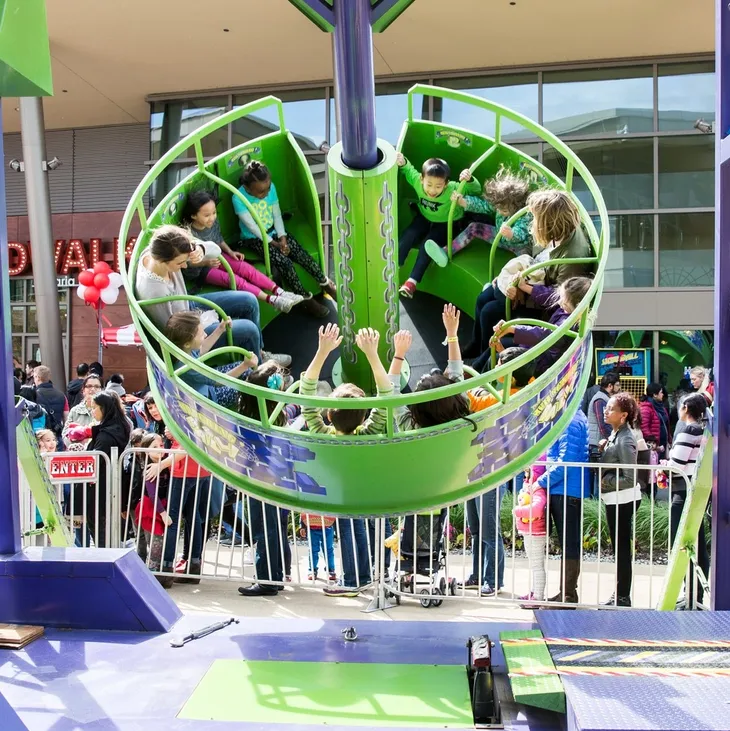 PIRATE COVE

This Fun House is full of surprises as the floors shift, roll and spin!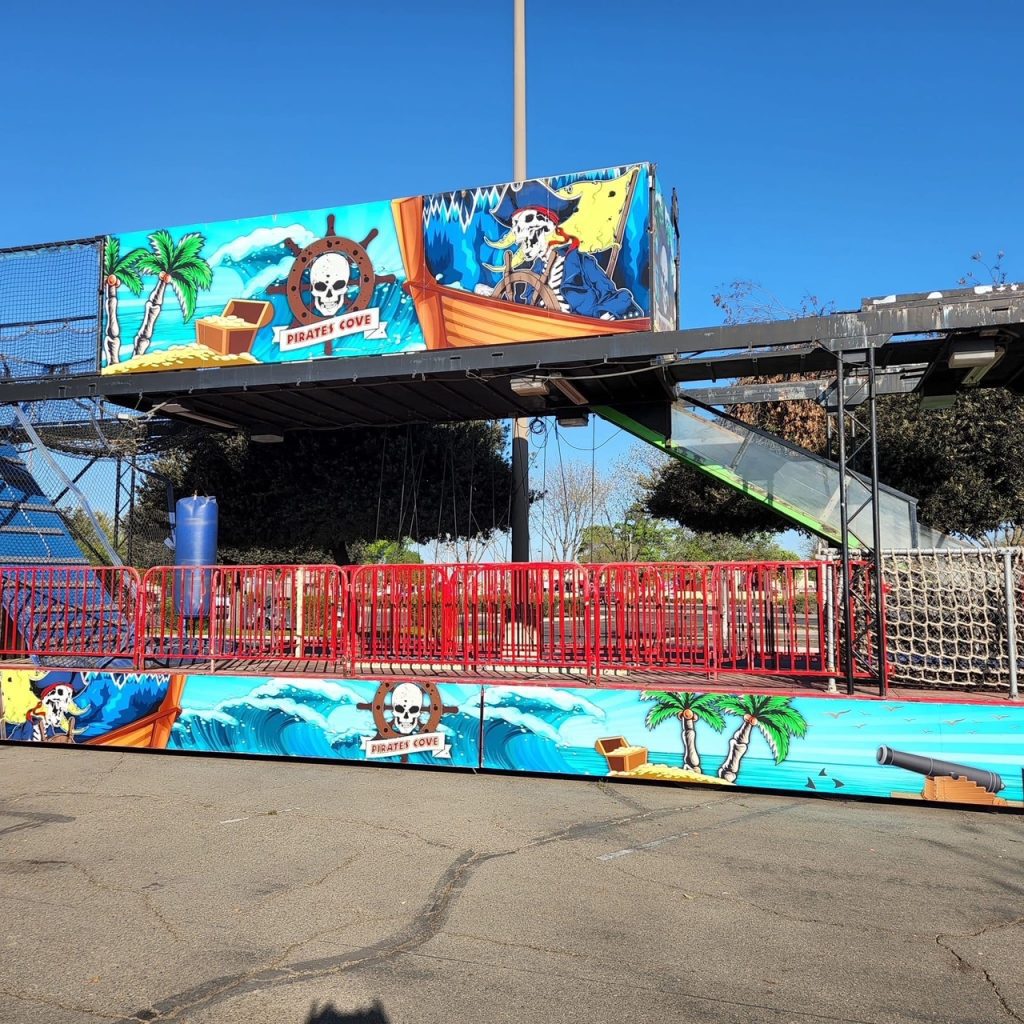 SKI DOO

Take a light ride on the ski lift swings!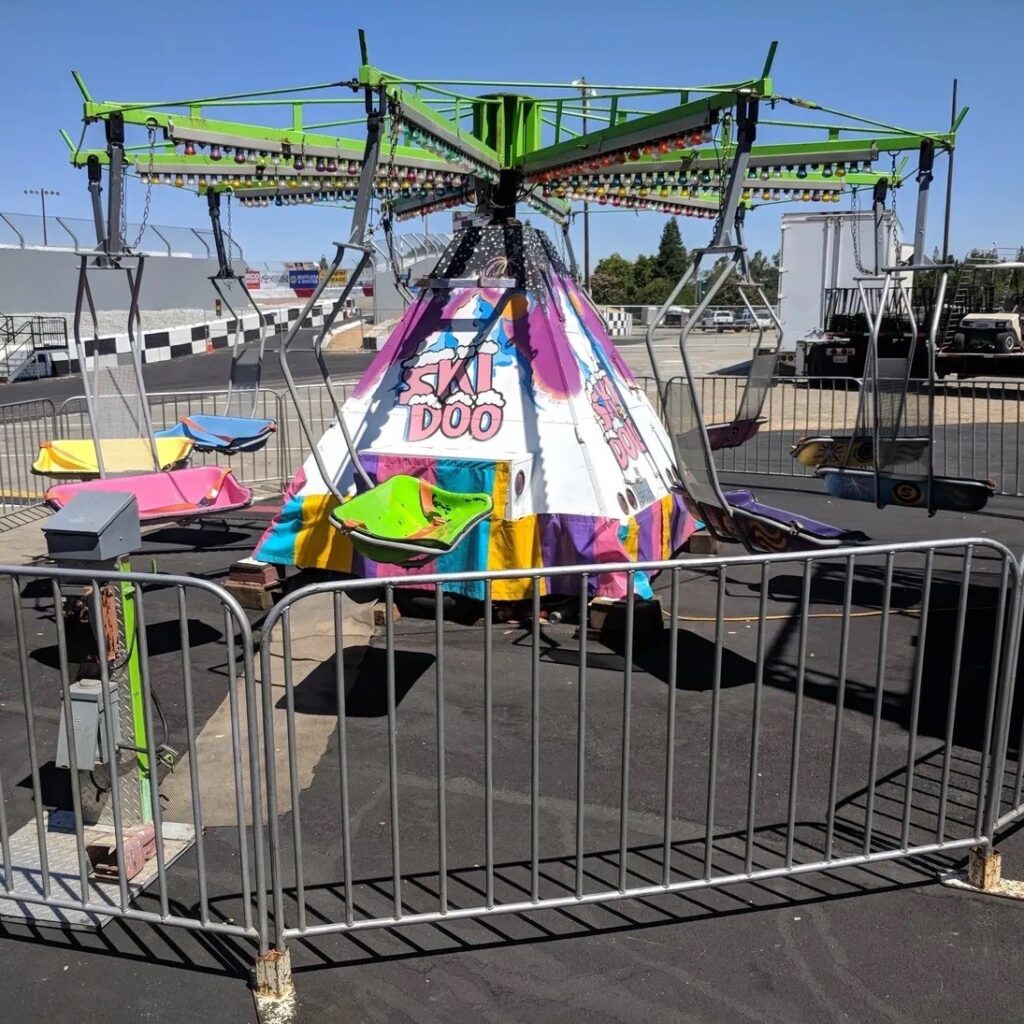 MERRY-GO-AROUND
The key to the midway! Take a ride on the Merry Go Round, this nostalgic ride is fun for all ages .

SUPER SLIDE

Grab a sack and head down the slide. Go down solo or race your family and friends!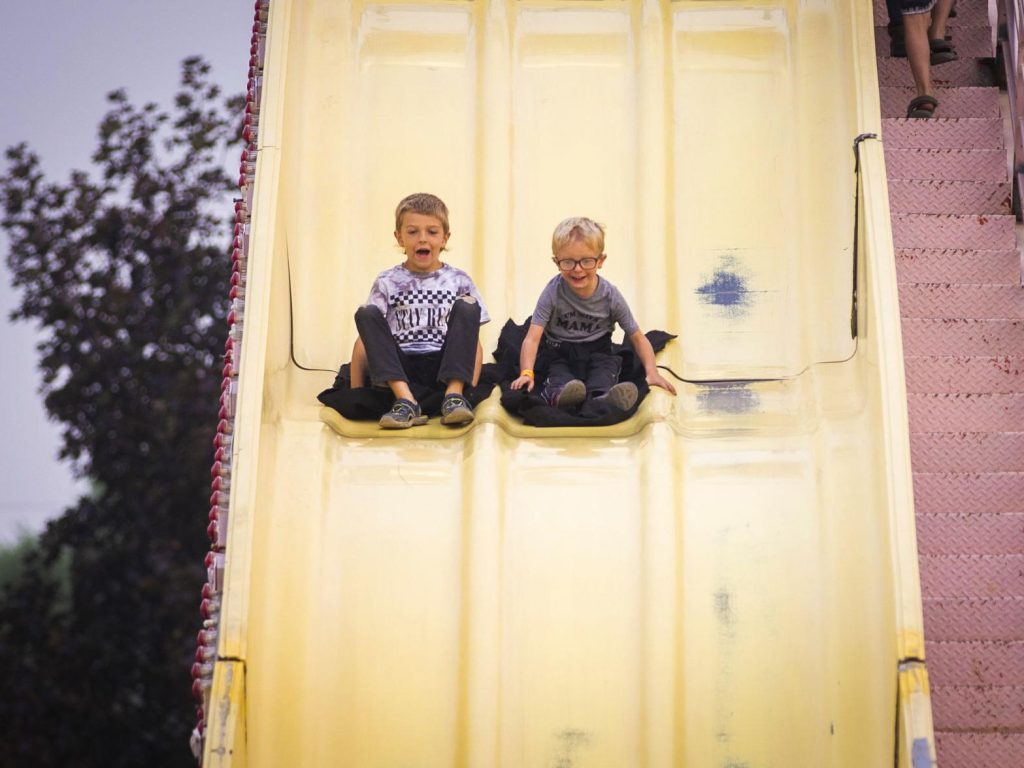 BUNGEE TRAMPOLINE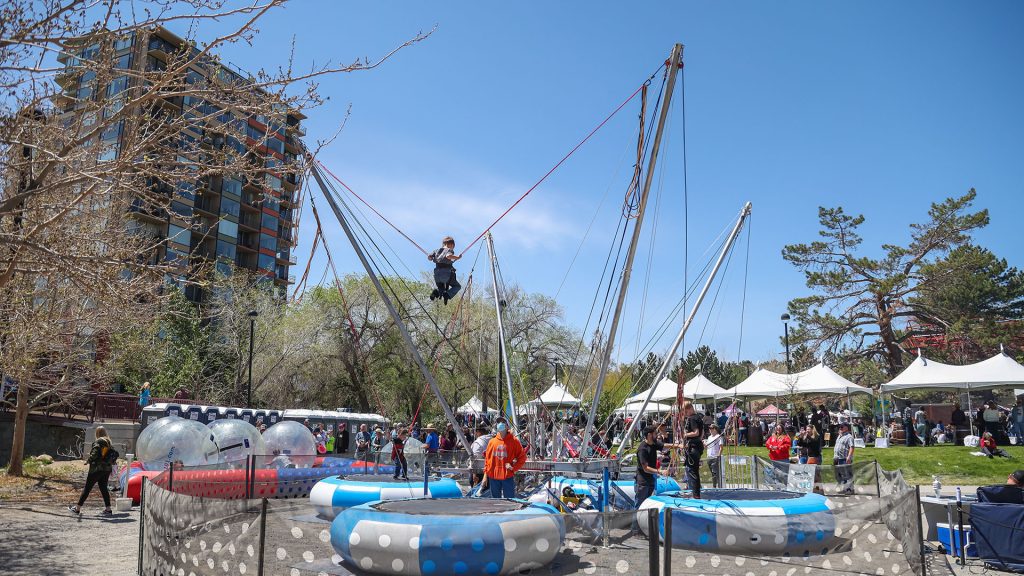 HAMSTER BALLS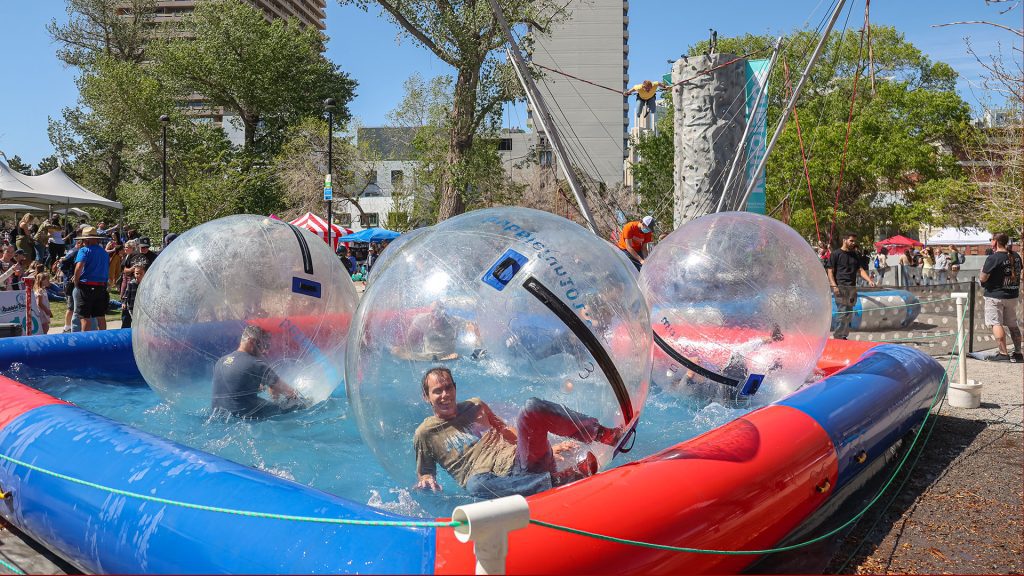 *You must have a Reno River Festival Entry Ticket to enjoy the Reno Tahoe Adventure Park. Tickets are only $10 for adults for the entire weekend. Kids 17 and under are free!
*Tickets for rides, attractions, and games must be purchased separately inside the Reno River Festival. 
POWERED BY
GET INVOLVED!
Keep Us Going Strong!
These all-inclusive packages provide branding, tickets, event registration, food, drink, and swag.