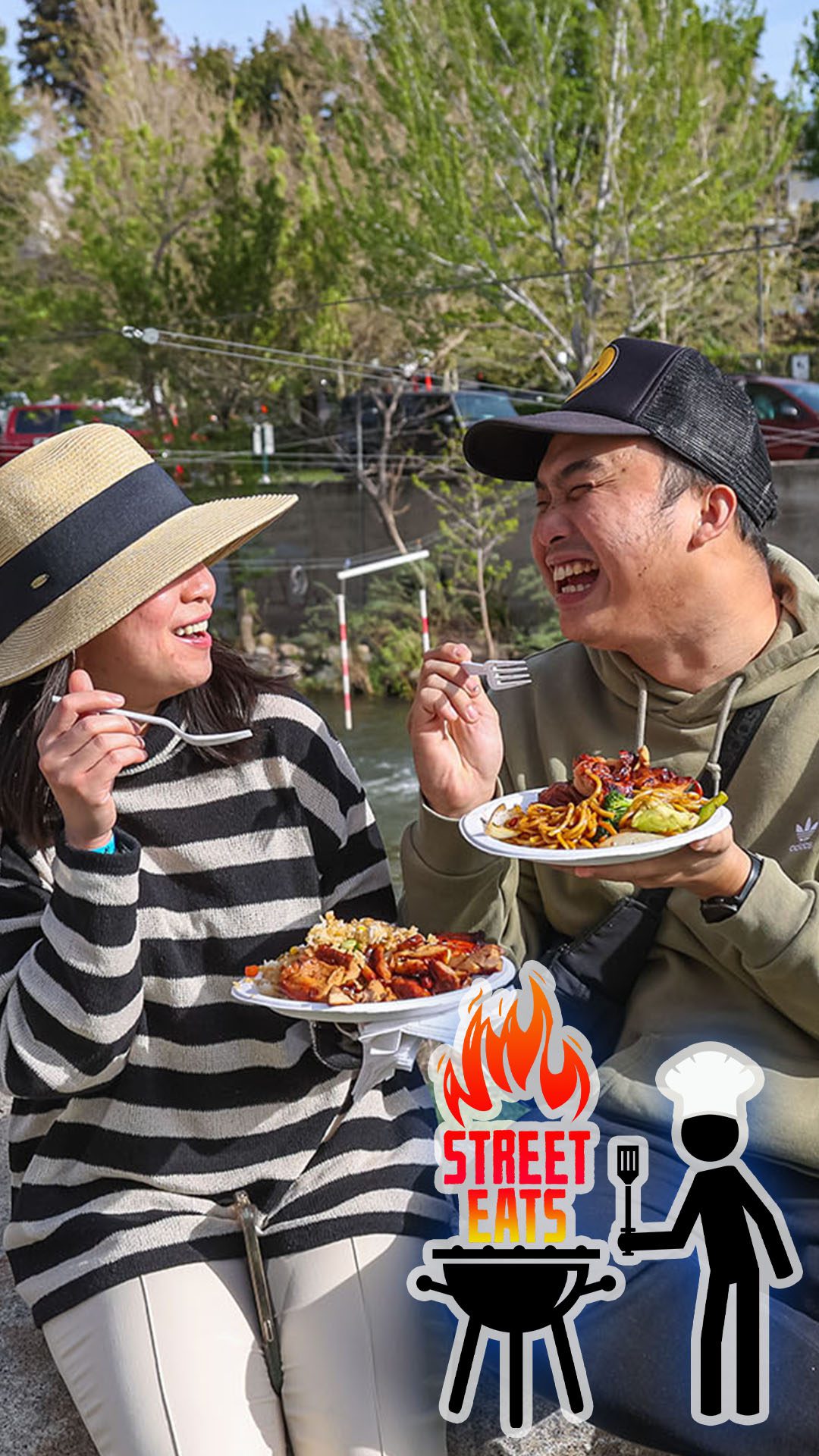 OVERFLOWING TO 3 DAYS!
JUNE 9-11, 2023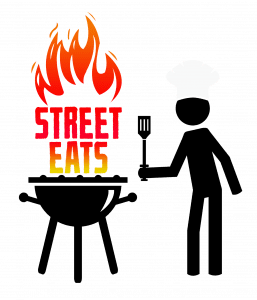 SATISFY YOUR SUMMER CRAVINGS

The smells of summer will draw you into Reno River Festival's Street Eats! Nearly 20 food trucks and specialty food booths are cooking up all kinds of tasty treats to satisfy your summer cravings. Indulge your taste buds with gourmet hamburgers and hot dogs, Korean BBQ, ice cream, funnel cakes, shrimp, lo-mein, custom craft sodas, and everything in between!
THE 2023 MENU
SO FAR…
MUCH MORE COMING SOON!

Burrito Bandito
Chicken – Carnitas – Carne Asada – Shrimp – Fried Fish – Grilled Vegetables
Tacos
Burritos
Quesadillas
Nachos
Chips & Salsa
Lemonade
Bon Appetit Bar-b-Que Grill
BBQ Plates
Sandwiches
Pulled Pork Nachos
Hot Link Sandwiches
Pulled Pork Sandwiches
BBQ Ribs
BBQ Tacos
BBQ Chicken
Shrimp Skewers
Gumbo
Homemade Sides: Collard Greens, Potato Salad, Ranch-style Beans, Cornbread
Bright's Delights
Cheeseburgers
Corn Dogs
Chicken Strips
Mozzarella Sticks
Chicken Nuggets
French Fries
Lemonades
Kingz Concessions
Philly Cheesesteak Fries & Sandwiches
Bratwurst and Peppers
Deep Fried Pop Tarts
Deep Fried PB&J Donuts
Craft Lemonades
Koko's Teriyaki
Teriyaki Chicken Plates
Teriyaki Bowls
Vegetable Fried Rice
Vegetable Lo-Mein
Steamed Vegetables
Fresh Squeezed Lemonades
Ice Teas
Sodas
Space Age Food Concessions
Corn Dogs
Jumbo Corn Dogs
Polish Corn Dogs
Cheeseburgers
Curly Fries
Cheese on a Stick
Tator Tots
Sodas
Lemonades
Bright's Delights
Cotton Candy
Funnel Cakes
Deep Fried Oreos
Kettle Corn
Caramel Corn
Hardcore Sodas
Kettle Corn
Koko's Teriyaki
Fruit Smoothies
Pina Colada Fruit Smoothies in Fresh Pinapple
Fruit Cups
Kona Ice of Sparks
 Rivera's
Mangoneadas
Fruit Cups
DoriLocos
Mexican Corn on the Cobb
TukTuk YumYum
Seasonal Frozen Yogurt with a Variety of Toppings
Acai Bowls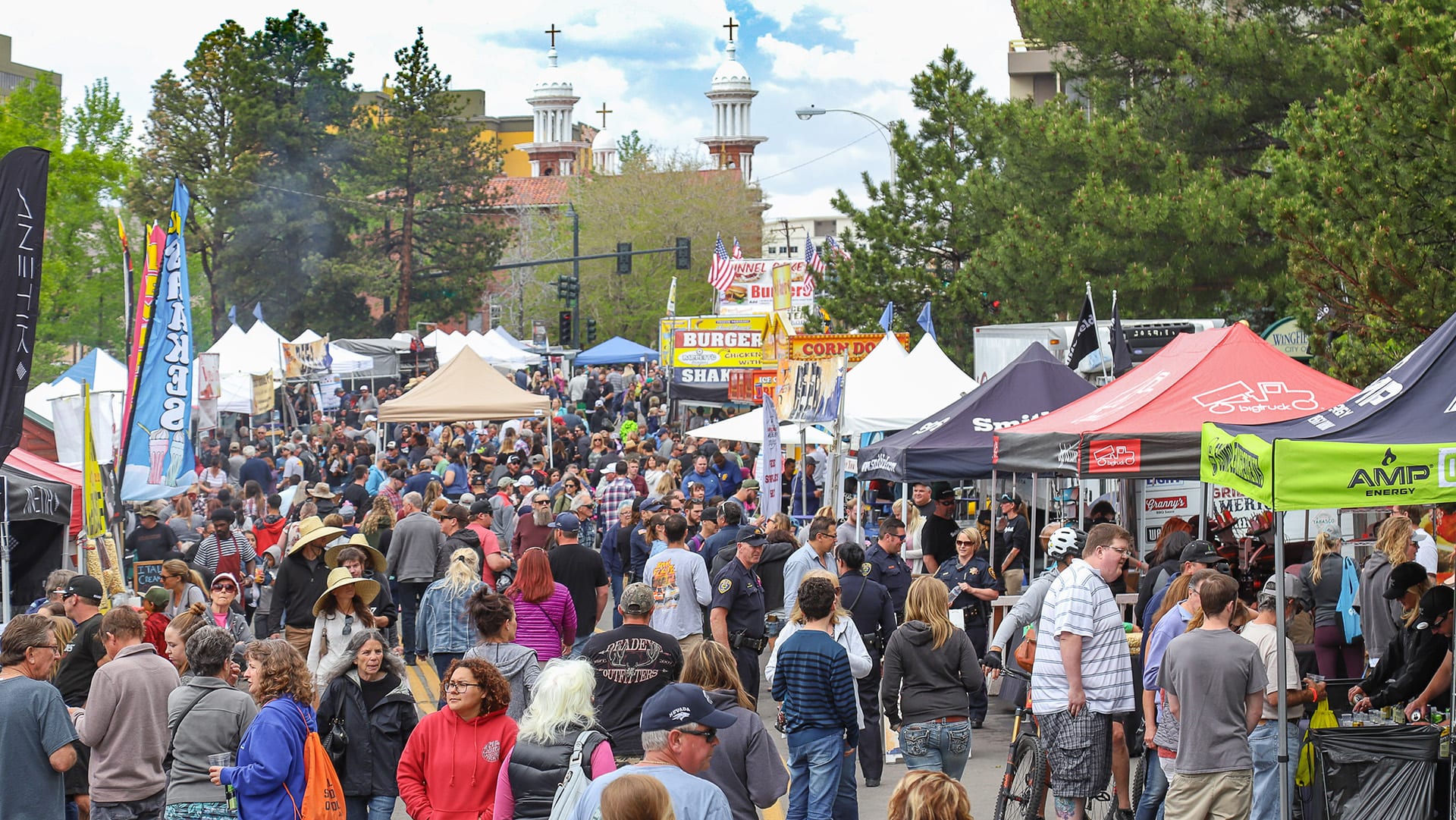 CONTACT LIQUID BLUE EVENTS
POWERED BY
GET INVOLVED!
Keep Us Going Strong!
These all-inclusive packages provide branding, tickets, event registration, food, drink, and swag.