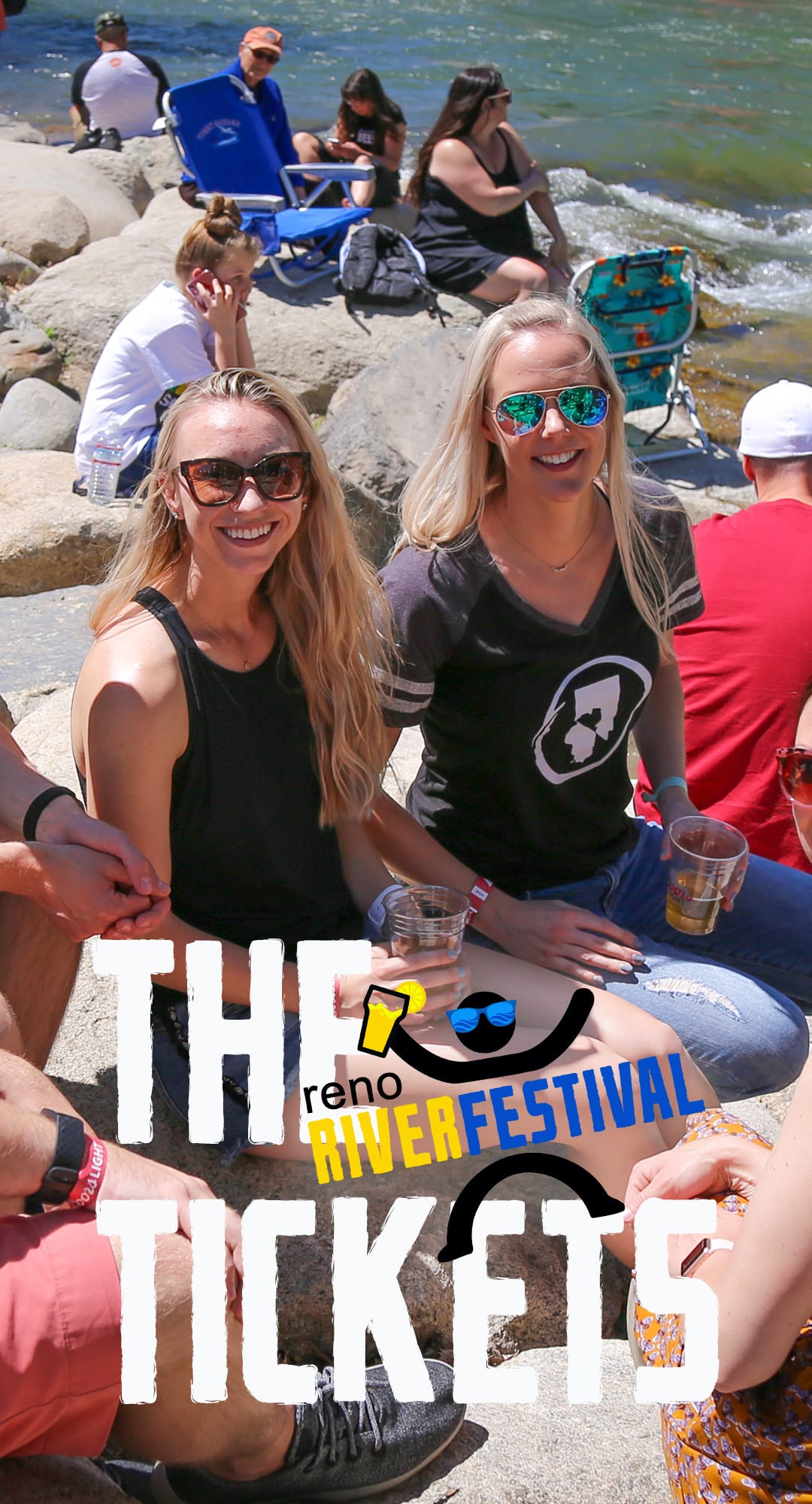 FESTIVAL HOURS
MAY 7-8, 2022



 CHOOSE YOUR ADVENTURE
& GET OUTSIDE
CHOOSE YOUR CHARITY
NEW IN 2022! A portion of the proceeds from all pre-purchased tickets to the Reno River Festival benefit a deserving non-profit. When you purchase your ticket online, you will have the option to choose from one of three charities.

A 501(C)3 nonprofit dedicated to creating a more sustainable and beautiful region through waste reduction, education, and active community involvement.

A charitable, non-profit organization and the only open-admission, no-kill shelter in the state of Nevada. Its mission is one of lifesaving, promoting animal welfare while finding homes and providing care for homeless pets in Northern Nevada.

A nonprofit whose mission is to provide hope and resources for athletes from all walks of life. The High Fives Foundation supports its people and helps them get back to their outdoor physical activity of choice from snowboarding and skiing to surfing and mountain biking and beyond.
The goal of the Reno River Festival is to give back while giving our community a safe and clean family-friendly environment to enjoy the kick-off to summer in Northern Nevada. We hope to see you in downtown Reno Mother's Day weekend!
POWERED BY
GET INVOLVED!
Keep Us Going Strong!
These all-inclusive packages provide branding, tickets, event registration, food, drink and swag.