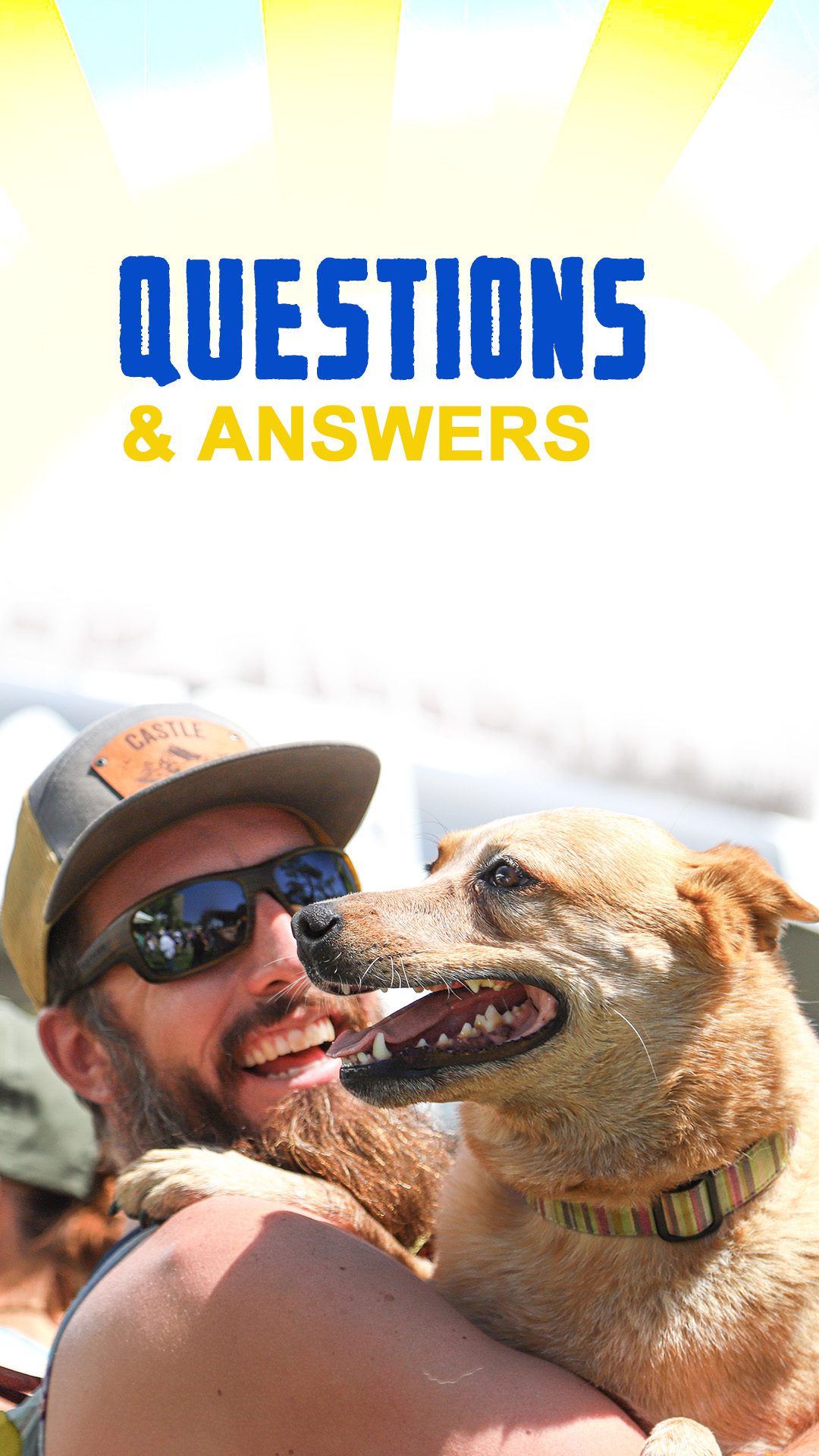 FESTIVAL HOURS
MAY 7-8, 2022

SOME QUICK ANSWERS

What do I get with my festival entry ticket?
Your festival entry ticket is valid for the entire Reno River Festival weekend! It gives you a safe and clean family-friendly environment to enjoy RiverFest and includes access to:
MusicFest: take in the summer vibes as more than 20 local and national acts perform live concerts in the park
Reno-Tahoe Adventure Park: ride, bounce, and play in a summer carnival atmosphere featuring a large collection of obstacles, rides, challenges, and games
Vendor Village: shop unique and handmade items at more than 100 local and regional crafter and artist booths
Street Eats: indulge in tasty summer treats made by more than a dozen food trucks and specialty food booths
Riverfest Bars: sip and sample locally brewed craft beers, hard seltzers and more throughout Wingfield Park
Where does the money go for my entry ticket into the Reno River Festival?
Proceeds from your entry ticket go to create a safe and clean family-friendly festival environment. A portion of all pre-purchased tickets go to benefit one of three deserving charities: Keep Truckee Meadows Beautiful, the Nevada Humane Society, and the High Fives Foundation. Festivalgoers have the option to choose the charity of their choice when they pre-purchase online.
Can I bring my dog to the festival?
Yes! We love dogs and love to see them enjoying RiverFest with their human companions! Pet owners do have to fill out a form upon entering the festival which includes information about their pet. Pets are required to be leashed at all times while in the park, and owners need to use the provided bags for disposal of pet waste. If your dog becomes aggressive toward people or other animals, you will be required to remove them from the event immediately. Pet owners are liable for any and all damage or injury caused by their pet.
Will there be whitewater events in 2022?
A survey of local kayakers and professional whitewater athletes says change in baseflows, predicted low CFS, and the overall deterioration of the Truckee River Whitewater Park has made it unsuitable for whitewater competitions. The Reno River Festival has brought these concerns to the attention of the City of Reno. The city tells us that due to increasing costs and staff restraints, there is no definitive timeline to address the maintenance issues at the whitewater park.
The survey found significant challenges facing the return of whitewater events to downtown Reno beyond needed maintenance to the park. Many professional whitewater athletes have moved away from our area and are now scattered all over the world. Over the past two years, COVID forced the cancellation of competitive whitewater events in Northern Nevada and California. Kayakers surveyed say this part of the United States is no longer perceived as a whitewater destination, and there is a lack of interest by athletes to incur travel costs to come to the region.
The Arlington Bridge Project is scheduled to begin in the fall of 2024. Many kayakers surveyed believe this would be the perfect time to bring in a professional whitewater park designer to fix the features at the Truckee River Whitewater Park.
The Reno River Festival is working with the city of Reno. We want to hear more from the local kayaking community about what can be done to return whitewater events to downtown. Please contact us at team@liquidblueevents.com.
With no whitewater events, can I play in the river during the festival?
The Truckee River is a public space, and anyone can enjoy it at their own risk. The slalom course will be set up in the south channel during the festival, but it is not part of the event. The Reno River Festival is not responsible for anyone who chooses to get in the river. If you do, you do so at your own risk.
Where should I park to attend the festival?
Parking in downtown Reno can be difficult. We suggest you park in one of the many parking garages located just blocks away from Wingfield Park, or use a ride share service to get to and from the festival.
Can I ride my bike to the festival?
Yes! Kiwanis Bike Club is hosting a FREE bike valet in the heart of the Reno River Festival. Enjoy the festival knowing your bike is safe and secure. Donations are encouraged.
What can I bring into the Music festival?
A blanket to sit on the grass
Low-back lawn chair
What isn't allowed in the festival?
NO weapons of any kind
NO coolers
NO outside drinks or food
NO large back lawn chairs
NO tall umbrellas
Can I leave the festival after I purchased my entry ticket and come back in?
Of course! Your festival entry ticket is valid for both days of the festival, and you can come and go as you please. There will be entry points for festivalgoers who already have their tickets, so you don't have to get back in a long line.
I purchased a Craft Beer/Hard Seltzer/Limited Release Tour but didn't complete my map on Saturday.
Can I come back and complete it on Sunday?
Yes! Just hold onto your map and come back the next day to finish your samples.
I reserved a VIP Table at MusicFest. Is it safe to leave my personal belongings at the table while I explore the festival?
The MusicFest VIP Tables have a personal host, and the table you reserve is yours to enjoy for the entire day. If you do leave your belongings, you do so at your own risk.
I purchased a Reno River Roll/Tour Combo. Can I do the Roll on Saturday and come back and do the Tour on Sunday?
Absolutely! Your included Reno River Festival entry ticket and your Tour Map is good for both days of the festival.
POWERED BY
GET INVOLVED!
Keep Us Going Strong!
These all-inclusive packages provide branding, tickets, event registration, food, drink and swag.