MAY 11-12, 2019
Mother's Day Weekend
IT'S ALL ABOUT THE SHOPPING!

More shops and free live music! The shopping at the Reno River Festival is getting a major upgrade in 2019. Our Smuggler's Village is expanding around our new Peninsula Stage. More than 100 shops will fill the park with everything from handmade crafts to popular retail items. Singer/songwriters will perform the songs they wrote for major stars while you're browsing the wide selection of summer clothes, home decor, purses, hats, jewelry, and more. There isn't a better spot to take the family shopping this all-important Mother's Day weekend. Looking for something unique, locally made, or hand-crafted? Want to find it while listening to live music? The Reno River Festival is the place to be.
The Reno River Festival Hosts Over 40,000 Visitors
To Become a Vendor Inside the Smuggler's Village Contact
Williams Ltd.
775.324.6435
williamsltd.com
2019 SHOPS COMING SOON

Here are some of the booths from 2018

LuLaRoe
Baker Home Products
Tahoe Bath & Candle & Jerky
The U Fashion
Snap to It
Rockin E Custom Works
Nan's Gourmet Foods
NVme
Xtreme Pets
Gingerlee Embellishments
Blue Dolphin
A Spice Above
Pain Free Pillow
Coin Cut Jewelry
Reno Face Painting
I Love Popcorn
BeYoutiful Soul Shop
Mayhem Mikes
Tillie's Nevada
SmithJewelry.com
Elusive Enterprise
Brittany Ana Creations
Party's Hawaiian Dress
MST Ceramics
Toufa Ti Nzapa
Bamboo Pillows & Water Beads
Ladybug's & Lilypad'z
Nox Jewelry
Tahoe Art Glass Studio
Torn Waders
Cutco Cutlery
Hats N. More
Harmony Ridge Resort
Branding Iron Foods
A Taste of Hawaii
Letter Art
Tahoe Timber
Make Your Momentum
Tahoe Dog Gear
Dipankar
Mitochi
Ocean Heat Inc
Betty's Curios
Bali Prema
Adriels Arts
Accents By Trinity
Mustang Road
Nevada Puublications
Show Your Jams Pipe Works
TM Enterprises
Stella Tarot, Card, Palm & Psychic Readings
Milostees
Maddie's Dog Bakery
Silver State 98
Coco Bean Creations
William Tell Leather Co.
Once Upon A Candle
Branding Iron Foods
Lala Jewelry & Vintage
Scentsy
Title Boxing Company
Scotty's Creams
Trout Unlimited
F.G.B.F.A
B'Lovely California
Continental Design MB
State 36 Clothing Co.
Nan's Gourmet Foods
Fashion Sunglasses
Tahoe Wood Maps
ANETIK – Premium Outdoor Gear
AAETO
POWERED BY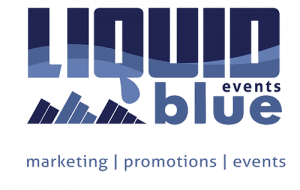 GET INVOLVED!
Become a Friend of the Festival!
These all-inclusive packages provide branding, tickets, event registration, food, drink and swag.