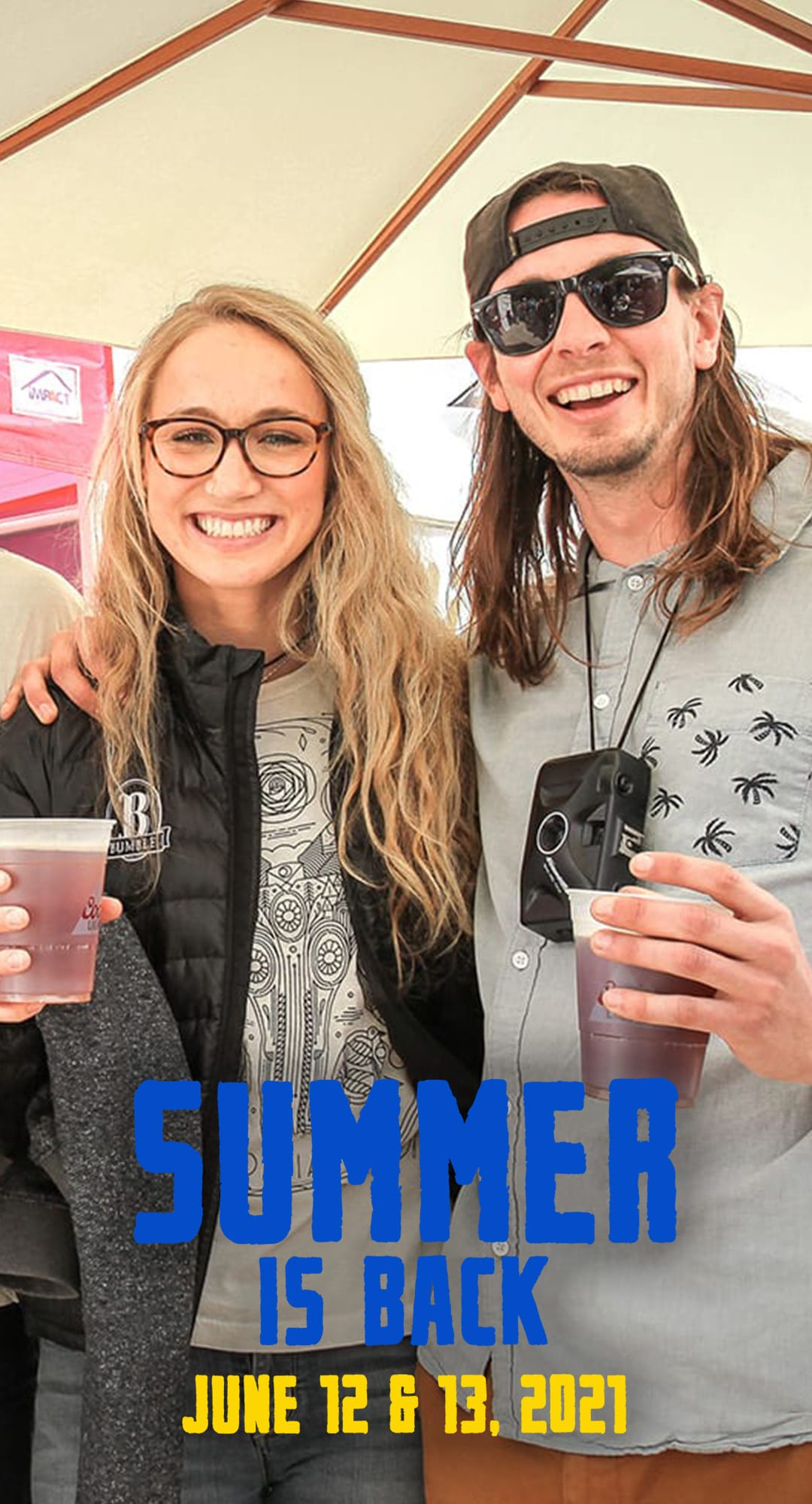 SUMMER IS BACK IN 2021!
Summer is back in 2021! The Reno River Festival returns June 12-13 with a celebration of all things local. The heart of downtown Reno will transform into an outdoor destination featuring local craft beer, local food, local craft vendors, local musical acts, PLUS rides, games, and attractions. Riverfest will look a little different this year, but it is packed with all things summer for one unforgettable weekend. The festival features:
MUSICFEST AT THE RRF
Take in the summer vibes at MusicFest! These outdoor concerts in the park are a showcase of local music. Local musicians will perform on the Wingfield Amphitheater stage all day both days of the festival. For the ultimate summer vibes, reserve your crew a table for upfront seats to the music!
RENO TAHOE ADVENTURE PARK
The adrenaline-pumping fun of the Reno Tahoe Adventure Park boasts a summer carnival atmosphere with one-of-a-kind thrills for the entire family. 2021 will feature a large collection of obstacles, rides, challenges, and games. Climb high above the festival, bungee through the air, swing on a pirate ship, spin in teacups, win prizes, jump, slide, and celebrate in the heart of downtown Reno!
VENDOR VILLAGE
Discover everything from a wide selection of summer clothes, to home decor, purses, hats, jewelry, and more! Vendor Village has more than 100 shops with one-of-a-kind pieces created by local artists and crafters!
STREET EATS
Satisfy your summer cravings while relaxing at a table and enjoying live local music! Local food vendors will be cooking up all kinds of tasty treats from gourmet hamburgers to ice cream to meat on a stick.
SUMMER LIBATIONS
Quench your summer thirst with a wide variety of local and national craft brews, hard seltzers, and other summer libations. Hop it up a notch and get bubbly with tickets to the Craft Beer & Seltzer Experience! The Reno River Festival has bars that are pouring all over the park.
POWERED BY
GET INVOLVED!
Keep Us Going Strong!
These all-inclusive packages provide branding, tickets, event registration, food, drink and swag.